Okabe (2020-2021)
Note: See Okabe 2023 for the 2022-2023 Okabe.
Type
Gyokuro
Name
Okabe
Cultivar

[[

Saemidori

]]

Producer
Coop d'Okabe
Region/Country
Japan
Vendor
Camellia Sinensis
Other details
Altitude: 200m
I've been drinking this gyokuro from Camellia Sinensis ever since I discovered it in early 2020. It's not overly umami, a more herbaceous tea with almost fruity notes, but very pleasant and warm.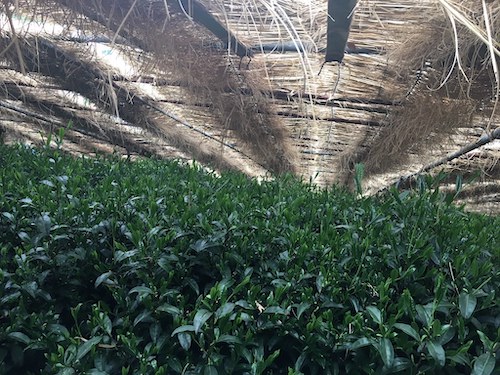 Notes mentioning this note
Gyokuro
Gyokuro is a green tea that has an abundance of hearty-sweet [[umami]] flavor. With a dew-like aroma, less astringency, and...
Okabe (2023)
I've been drinking this [[gyokuro]] from [[Camellia Sinensis (Salon)]] since 2020 (see [[Okabe 2020]]).
Camellia Sinensis (Salon)
Vast selection of white, green, black, wulong (oolong), pu er, and matcha tea, selected in the gardens of China, Japan,...