A sparkling Cendrillon at the Grands Ballets (2 june 2023)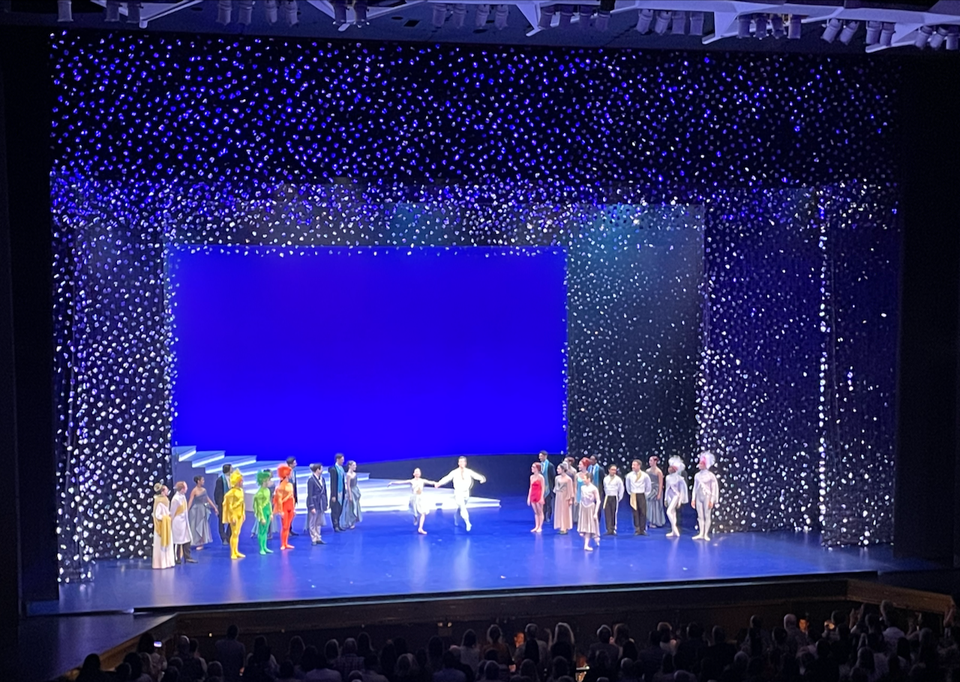 Yestereve, Leif and I went to see the Grands Ballets's performance of Cendrillon (Cinderella), choreographed by Jayne Smeulders from the West Australian Ballet. The stage was luminous: costumes, orchestra (Prokofiev's classic music under the care of the conductor Dina Gilbert), and dancers harmoniously bringing life to the old fairy tale — there's no "Bibbidi-Bobbidi-Boo" here, we're getting closer to the story's Grimm roots!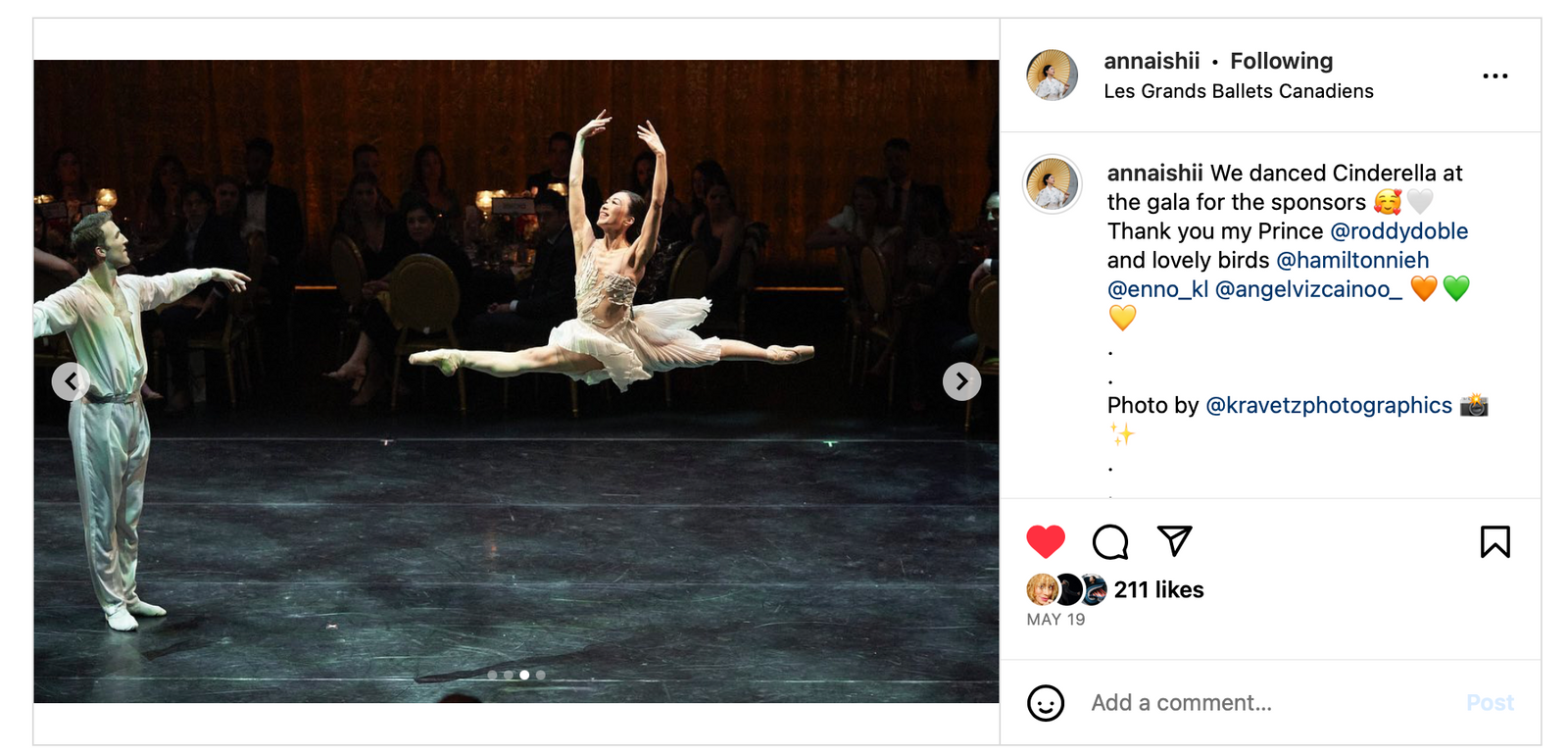 In the role of Cinderella last night was Grands Ballets first soloist Anna Ishii. Living out Cinderella's emotional states from grief to timid hope, Ishii shone bright when she expressed Cinderella's overwhelming joy.
Speaking of joy — several dancers gleefully stole the scenes they were in: notably the step-sisters, played to hilarious and sympathetic effect by Tetyana Martyanova (who also portrayed a magical lovebird) and Emma Garau Cima; as well as the otherworldly fairy godmother, played by Anya Nesvitaylo, who combined a feylike aura with virtuoso execution.
Cendrillon allowed me to discover Smeulders' choreographic work for the first time. I particularly enjoyed the ensemble number that closes the First Act. As nymphs, magical birds, unicorns, and fairies poured out from the wings, getting Cinderella ready for the royal ball was nothing short of triumphant. I discovered this morning through this interview with Smeulders that this choreo was added to take advantage of the corps and the large stage of the Grands Ballets — an enchanting and very fun addition!
Congratulations to all who made this ballet possible, and merde for the final shows!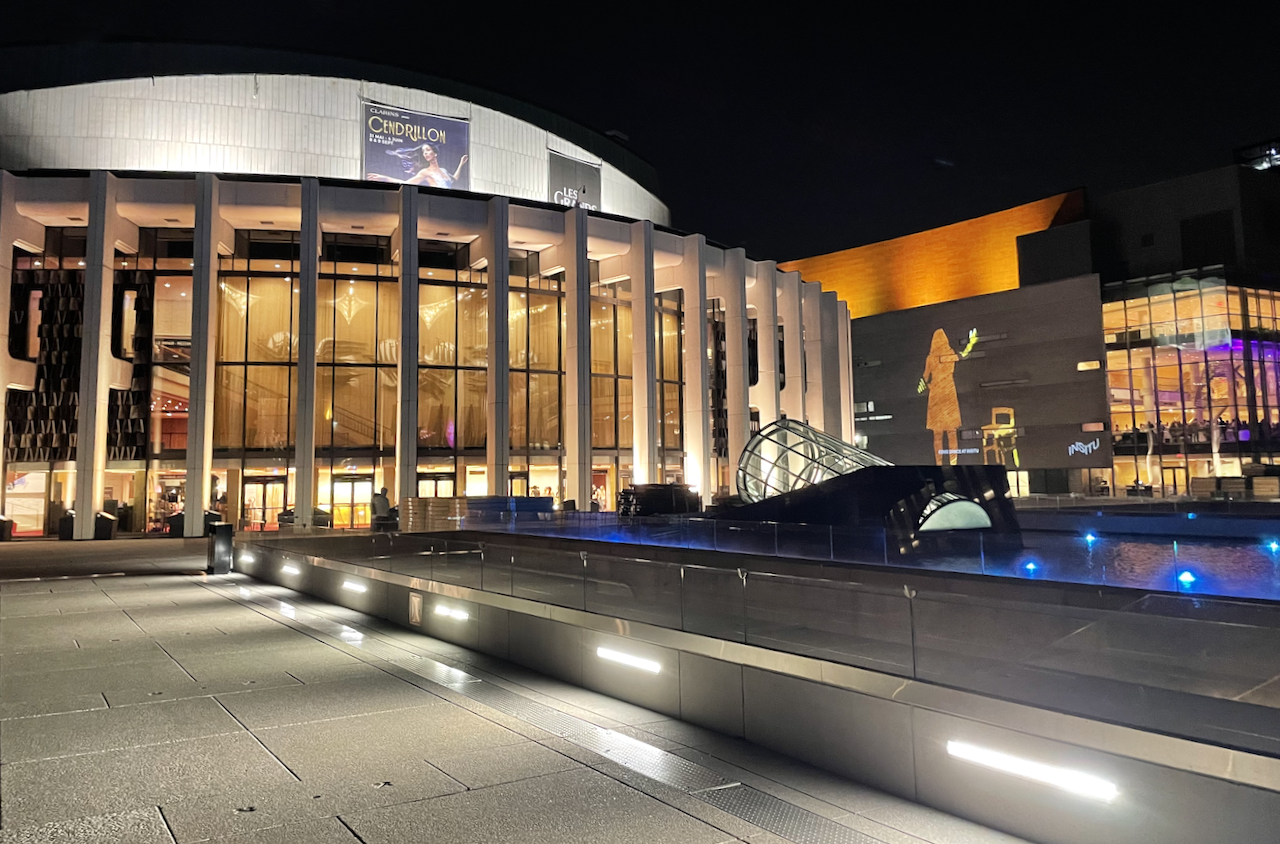 PS: 3 additional shows have been added on September 8 and 9, 2023, for those who missed their chance to get their June tickets.