Book Rec: "Apprendre à nous écrire" edited by Magali Guilbault Fitzbay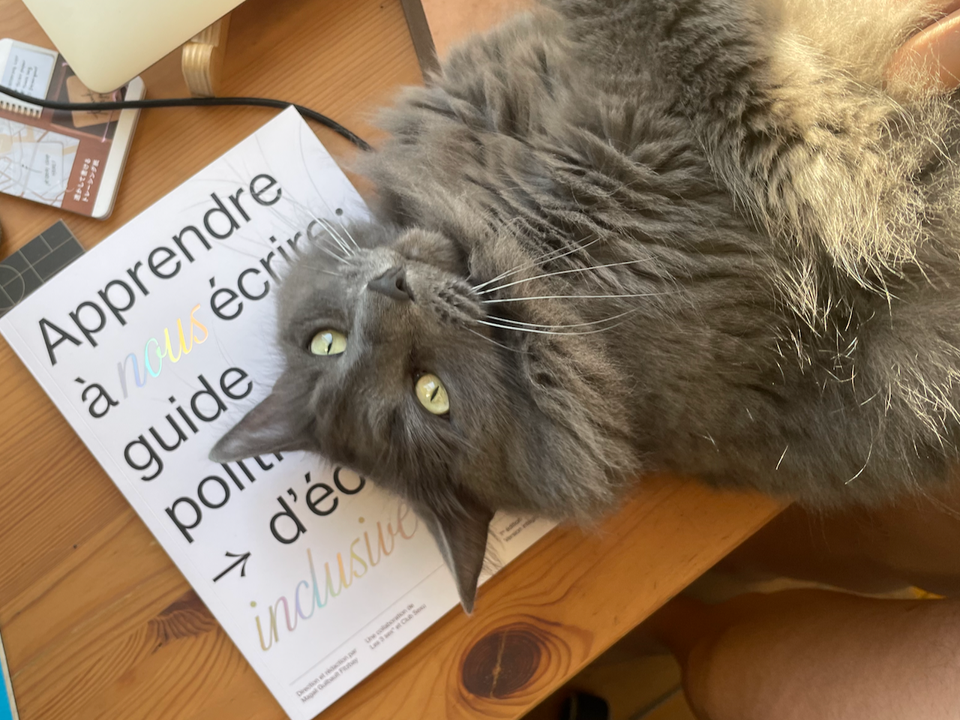 The book "Apprendre à nous écrire: guide & politique d'écriture inclusive" (which translates by: Learn how to write us [or perhaps how to write ourselves, or to ourselves, as with many great titles, there are a few ways to read it]: a guide and politics of inclusive writing") is a collaboration between Les 3 sex* and Le Club sexu under the direction of Magali Guilbault Fitzbay. This short book is a gem for every person who seeks to better understand how to embrace these important and radically inclusive writing practices (including such topics often misunderstood such as la rédaction écicène, la féminisation, and how nonbinary people can grammatically gender themselves in French.)
I am very often sent questions about best practices when it comes to non-sexist and gender neutral French, as well as how to be nonbinary-inclusive in French. As a nonbinary francophone — and a language worker — I actually maintain my own public resource list for nonbinary grammar over on my French blog.
For all these reasons and more, it is therefore a very real pleasure for me to be able to recommend this 101-page book filled with discussion, advice, troubleshooting, and vocabulary on these topics.
Whether gender-neutral, inclusive, feminist, or nonbinary writing intrigues or intimidates, Apprendre à nous écrire: guide & politique d'écriture inclusive is a very practical stepping stone to understanding and truly adopting a more inclusive French.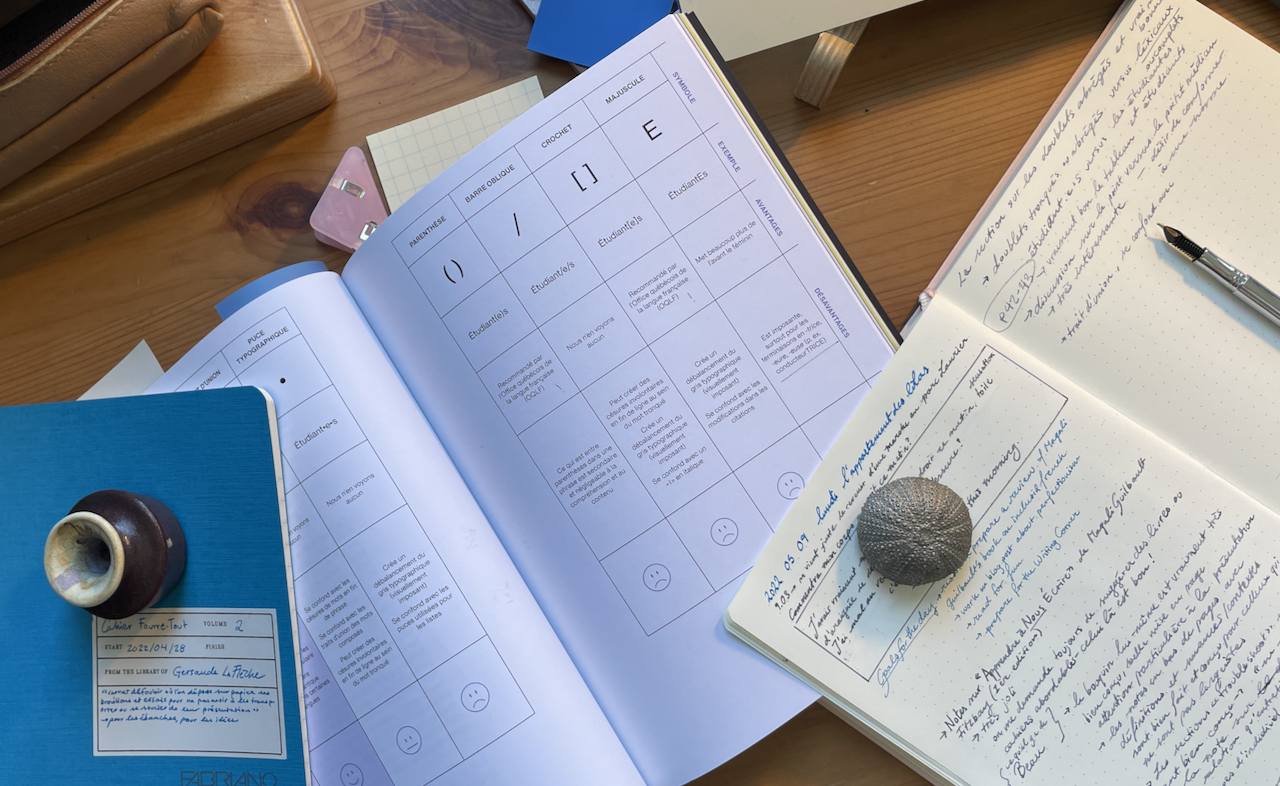 On top of the book just in general having a gorgeous, thoughtful design and layout, Apprendre à nous écrire pays particular attention to the historical and geographical nuances of the French language (while the guide is anchored in a North American French-speaking perspective, it often looks elsewhere for guidance and nuance).
If the French language is a technology, it has not only been shaped over the centuries by popular evolution, but also by patriarchal and aristocratic — and colonial — interventions. This guide reflects the ongoing refining, that long and often painstaking labour of love, by queer, trans, decolonial, anti-racist, disabled, marginalized feminists who refuse to be swept away by a willfully thoughtless « le masculin est utilisé afin d'alléger le texte »" — as our work, reflected in this guide, shows us: we do not weigh down our own language!
Notably, this book was not written with linguists or writers in mind. Each section of Apprendre à nous écrire is a gem: from the brief introduction to the importance of undoing the patriarchal nature of French, to the three very comprehensive sections for understanding how to use (and also solve common problems posed by) l'écriture épicène, la féminisation, and la grammaire nonbinaire, and ending with a gender-neutral noun and adjectives word bank section. The guide is really well-rounded and reflects practices I see every day already in use and which are still evolving in many communities. Apprendre à nous écrire is absolutely worth the detour.
To purchase Apprendre à nous écrire: guide & politique d'écriture inclusive, click here: https://clubsexu.com/produit/apprendre-a-nous-ecrire/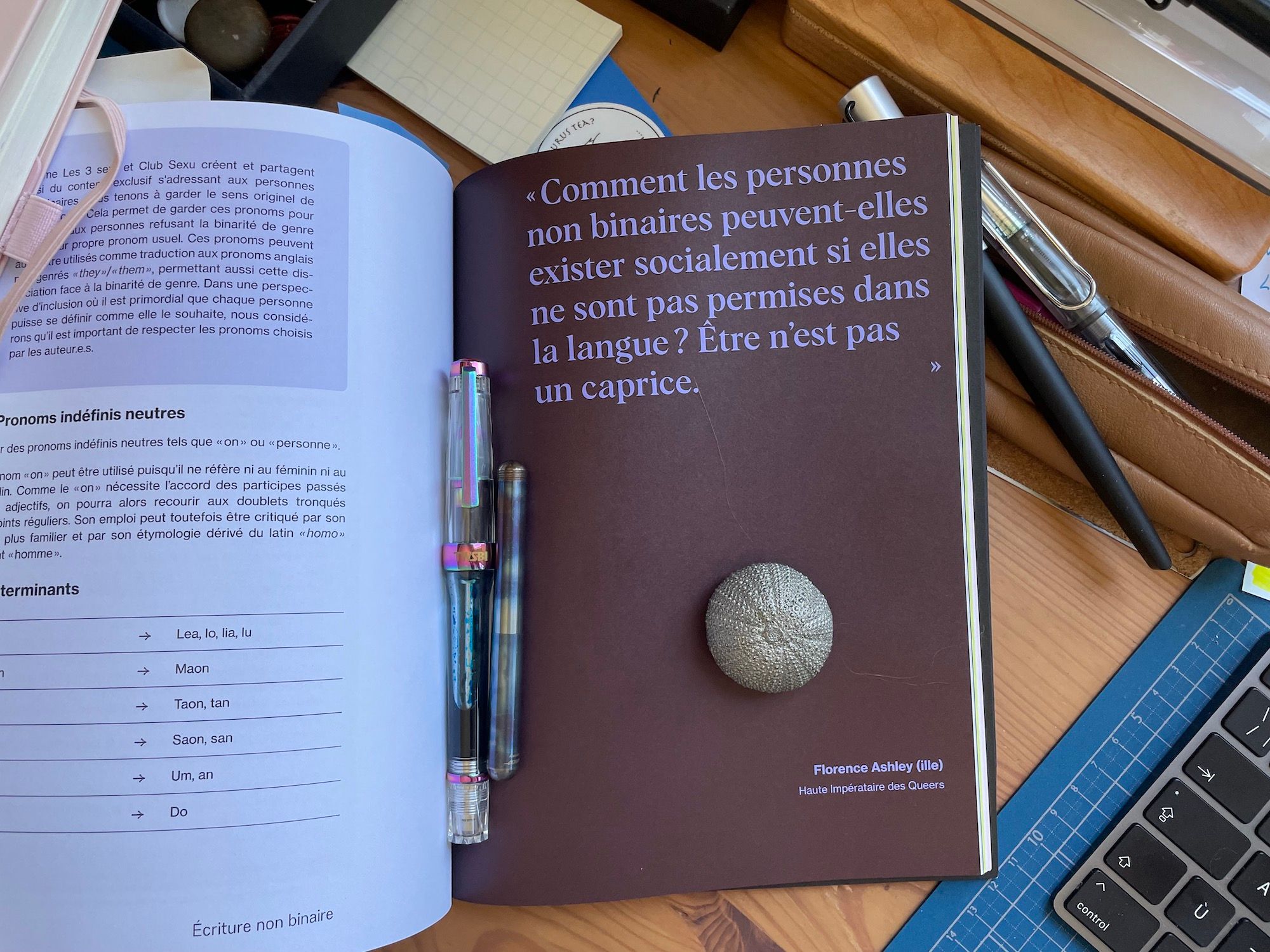 Some other ressources: