Brief assortment of interesting stuff — March 1 2019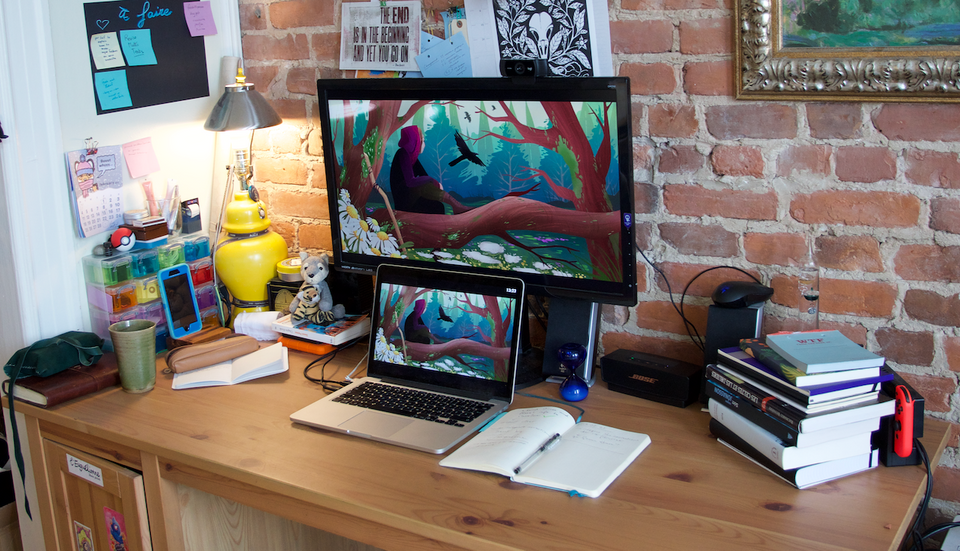 This week, I look at the second novel of the Ciel series by Sophie Labelle, an interview with Julie Michaud from the Centre for Gender Advocacy that it suing the Québec government to gain recognition and remove legal barriers that trans and nonbinary adults, children and migrants face, the new book Black Writers Matter by Whitney French, the comic The Thread That Binds by Noel Arthur Heimpel, and much more...
Every two Fridays, I publish a brief round-up of some of the interesting articles/blogs/YouTube videos/books/music/games that have come across my metaphorical and actual desk. So, here we go.
Let's jump off this assortment from the 15th of February until the 1st of March 2019.
→Lire ce billet de blogue en français.            
→Read previous assortments of interesting stuff.
Ciel 2. Dans Toutes Les Directions by Sophie Labelle (2019)
On Wednesday night I attended the launch of the second volume of Ciel by Sophie Labelle, author and comic book writer & illustrator of Serious Trans Vibes and many other web and print comics (follow her on Instagram).
After a few giggles over some apple tarts and the cities we love (and love less), I went home and devoured the second volume. The writing, like the first, is clear, refreshing, and filled with humour and gentle irony, which seems really good for a YA book, yet never loses a profound understanding that it exists in a world that is fundamentally patriarchal and cisheteronormative, and even hostile and dangerous. Nevertheless Ciel shows us a vision of the first steps to building the trans inclusive world of my dreams.
I'm working on a slightly more in-depth blog post about Ciel 2 (probably in French, unless there's a big demand to have it translated in English), but in the meantime I absolutely wanted to mention it here and and encourage you to check out l'Euguélionne here in Montréal to go buy it!
(I'm including below a link to the little Instagram review I made last March of the first novel.)
«February: facets of trans justice: the trans rights trial, bill C-16, & gender identity in prisons» with Legalease
Check out this interview with Julie Michaud on Soundcloud on the struggles and issues that trans and nonbinary people face here in Québec, and the current project (started in 2014) by the Centre for Gender Advocacy to sue the government to get (among other very necessary things) legal recognition of nonbinary people in Québec as well as other claims for trans and intersex people.
Here is a list of the demands, which is going to require the striking down of 11 articles in the Québec Civil Code:
- Trans parents: The right to choose the parental filiation marker that matches one's gender identity, whether it is « father », « mother » or « parent », including on the birth certificates of the children who were born before the parent's legal transition.
- Non-binary and intersex people: The right to remove the gender marker from one's identification papers, or to have it replaced with an « X ».
- Non-citizen trans people: The right for trans migrants to be able to change their name and gender marker without the requirement of citizenship.
- Trans youth: The right for trans youth to be able to change their name and gender marker without the approval of their parents nor the requirement of an evaluation letter from a professional.
The rest of the Legalease podcase also interviews Florence Ashley on Bill C-16, as well as a third interview with Jennifer Metcalfe, to talk about the rights of incarcerated trans folks.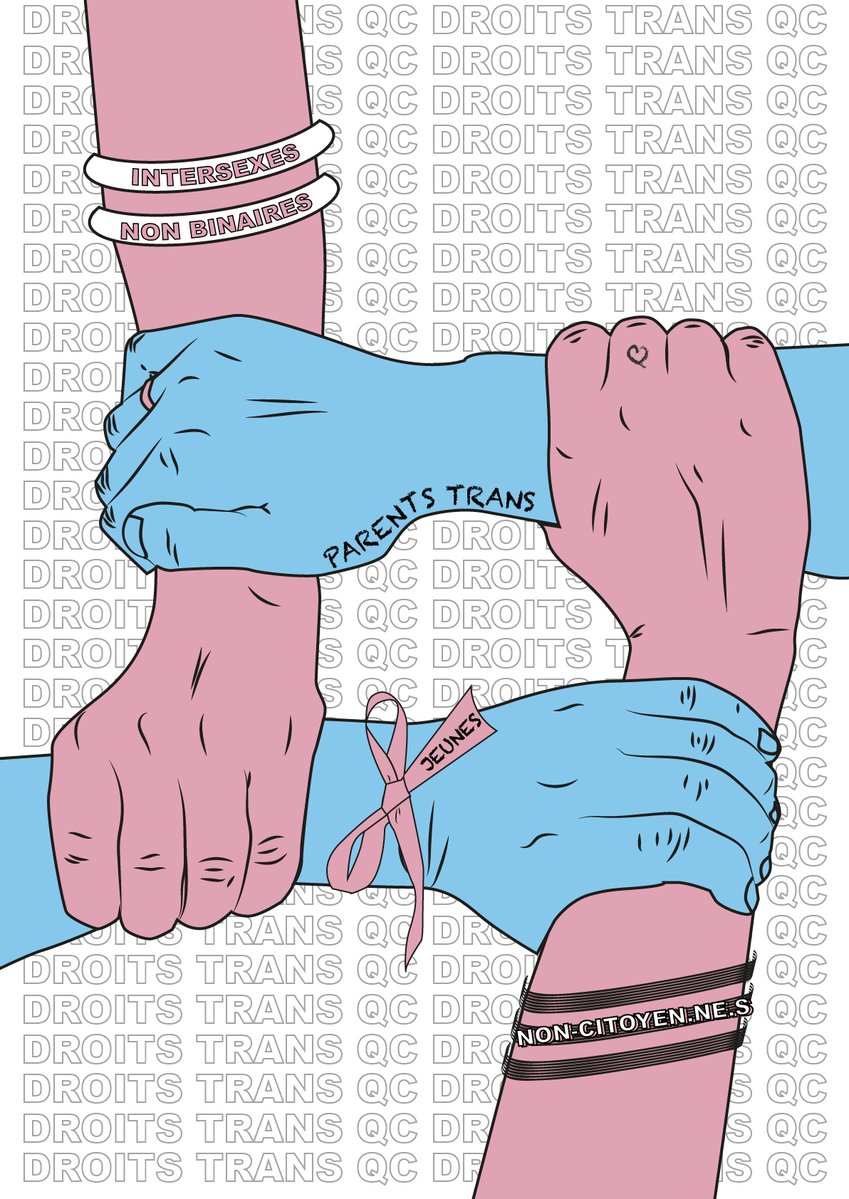 «Librairie Racines, la diversité en toutes lettres» in Le Devoir (18th of February 2019)
A shout-out (in French) to the Racines bookstore, for the end of Black History Month. Read the article and go check out the bookstore in person to buy all your books!
Ouverte depuis un an et demi, la librairie a déjà développé une clientèle de quartier, à travers différentes activités, qui mettent notamment en valeur son rayon jeunesse. Ce rayon met en scène des jeunes de la communauté noire.
« Quand j'étais enfant, il n'y avait pas beaucoup de livres où on voyait des Noirs en milieu urbain. Dans ceux que je voyais, l'action se déroulait en Afrique, par exemple », dit-elle. Dans la librairie, des poupées à la peau foncée et aux cheveux crépus côtoient les livres et sont mises à la disposition des enfants.
«Un nouveau «Passe-Partout» plus blanc que blanc?» in le Devoir (28th of February 2019)
Québec, when compared to most of North America du Nord and Canada, has a lot of catching up to do when it comes to the mainstream conversation on diversity of representation of BIPOC in media. Le Devoir's latest article on erasing BIPOC from broader discourse and in media is a necessary read (though, only available in French), by Dana Lord-Beaudin:
Dans ma classe ou celle de n'importe quel autre de mes collègues, vous constaterez qu'il y a au moins 50 % d'élèves issus de communautés ethnoculturelles autres que celle dite des « Québécois de souche », toutes aussi riches et belles les unes que les autres. Mes élèves se distinguent chaque jour en classe par leurs personnalités teintées de leur identité unique, fabuleux mélange de leur culture d'origine et de la culture québécoise. Qu'ils viennent de pays maghrébins, asiatiques, européens ou africains… ils sont tous Québécois. Ma classe est québécoise. Elle n'est pas blanche avec un voisin immigrant qui passe dire « Bonjour ! » pour montrer qu'il existe. Ma classe est un amalgame ethnique, culturel, social de tous genres et de tous horizons. Qu'ils soient de première, de deuxième ou de troisième génération immigrante, ils sont Québécois.

Comment mes élèves pourraient-ils se sentir Québécois […] si on leur présente une émission dans laquelle on ne leur montre que des personnages principaux blancs ?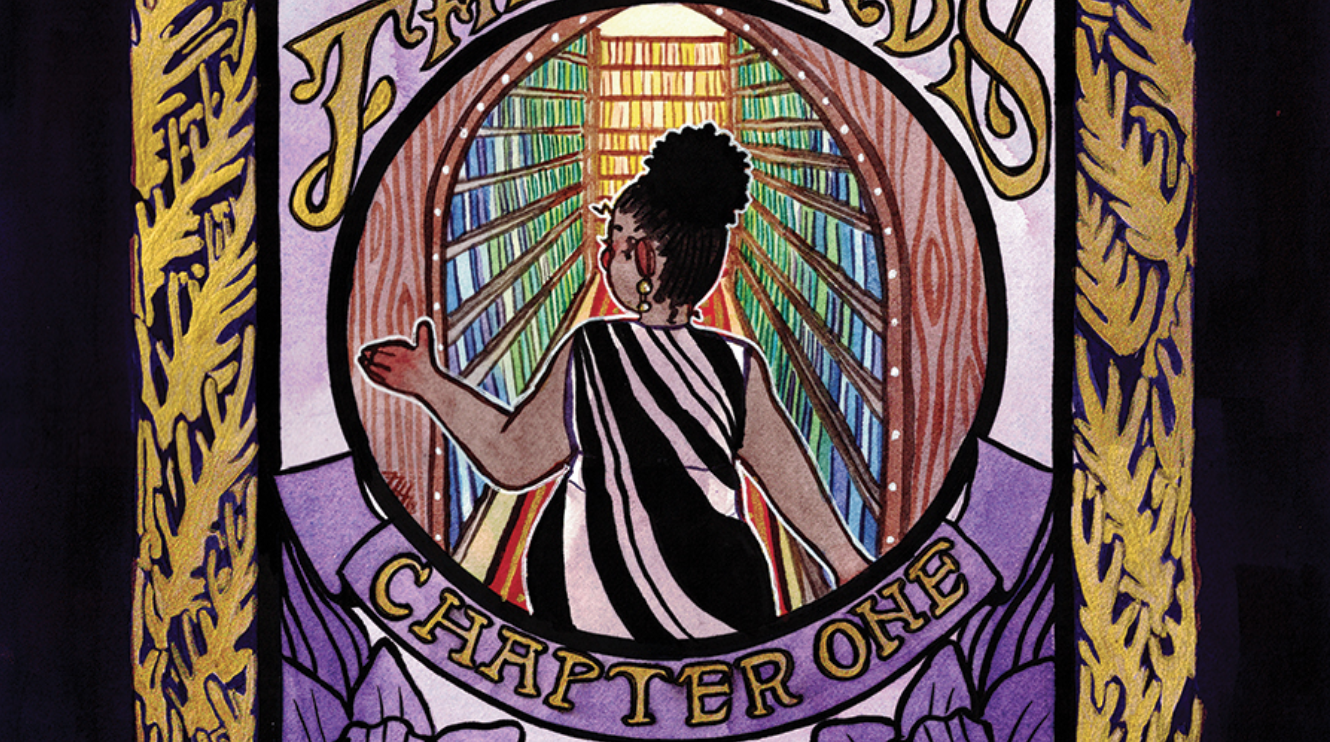 The first chapter of «The Thread That Binds» by Noel Arthur Heimpel
Noel (pronounced «Knoll» et not like «Noël») Arthur Heimpel is a queer comic artist, illustrator, and Tarot card reader from Seattle. The first chapter of The Thread That Binds is on sale at Gumroad. The comic BD touches on the healing that can happen through relationships and connection during big changes and grief — and the art is really stunning.
Big thanks to O for the recommendation!
«The Island» by Tove Janssons in the Paris Review (13th of February 2019)
Translated into English for the first time, this short story by Tove Janssons appeared in the Paris Review this February. At once an essay, a short story and a prose poem, the text lingers around Klovharu, an island where Jansson and Tuulikki Pietilä, her partner, built a summer house during the 60s. (I am discovering here Tove Janssons for the first time, Finnish author born in Helsinki in 1914 and passed away in 2001.)
There is a surprisingly large number of people who go around dreaming about an island.
Sometimes deliberate people look for their island and conquer it, and sometimes the dream of the island can be a passive symbol for what is one step beyond reach. The island—at last, privacy, remoteness, intimacy, a rounded whole without bridges or fences.
Sheltered and isolated by the water that is at the same time an open possibility.
A possibility one never considers.
«Whitney French on why nurturing the next wave of black Canadian writers is important» in CBC Books (21st of February 2019)
Whitney French is a Black poet, author and writer that I've known for a few years. This past February, she published a book called Black Writers Matter (sadly already out of print before I could get my own copy??) collecting the lived experiences of Black writers, particularly here in Canada. I'm hoping to find a copy of the book soon, but, until then, check out this interview in CBC Books:
"It was important was to have black writers from all across Canada and from a range of diasporic experiences. I recognized that previous anthologies about black Canadian writing were very Toronto-centric or English Montreal-centric; I wanted to showcase the full breadth of black Canadian stories and narratives — what it's like to be a black Canadian in this ginormous country."
---
And that's all for this week. Don't hesitate to leave me a comment here or on twitter @gersandelf, and you can also subscribe by email to my blog or on TinyLetter to geek out together on cool stuff. Thanks for reading!