Elen síla lúmenna omentielvo
A wonderful interruption to the drudgery of confinement this last weekend was the Tolkien Society Seminar on Twenty-first Century Receptions of Tolkien. This free seminar was streamed live on YouTube and is nearly 7 hours long (including breaks) and is still up for the viewing pleasure of all, not just members of the Society or academia.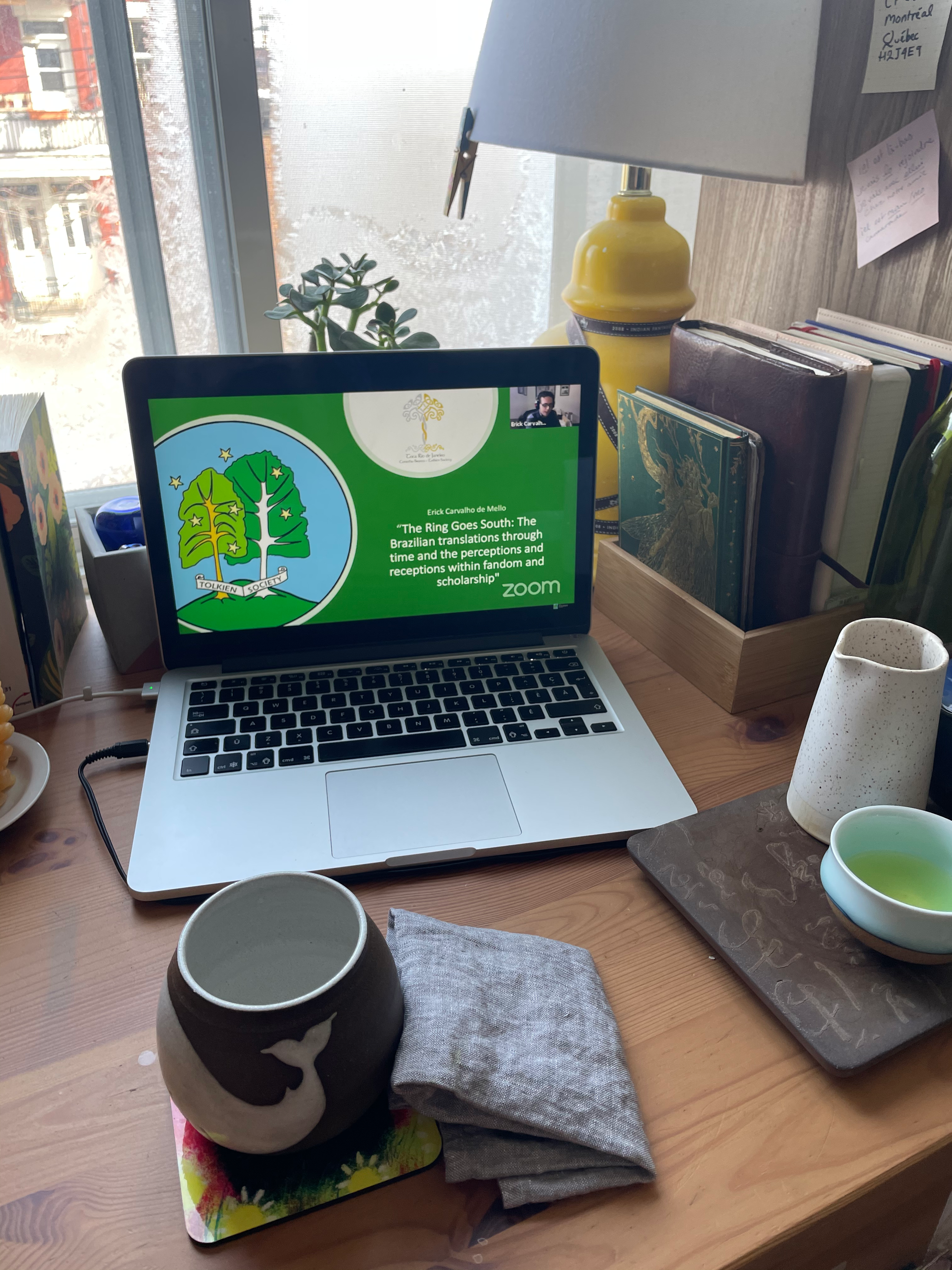 The talks started at 7:30EST on a Saturday morning (a bit brutal for February), so a group of us attending decided to make a little text Discord channel to keep each other's textual company during the presentation and exchange comments and perspectives.
Some of the talks were very good, and I want to note my favourites here:
I do want to note: there were a few parts of the seminar that I thought could have been nuanced further. In particular, no one discussed the question of race/racism in either the Jackson reimaginings or the original works, nor was there a presentation that grappled with Tolkien primarily from a feminist perspective. And, I'm not an academic, but it always worries me when people uncritically employ Jungian philosophy or Lovecraft's mythos without addressing the oliphants in the room, namely Jung's gender essentialism or Lovecraft's extreme xenophobic and racist positions.
All in all, it was a very worthwhile Saturday. The Seminar put me in a very Tookish mood and I loved the fact that the seminar had one foot in fandom/popular culture, and another in literature studies and academia. The next Tolkien Society Seminar has been announced for July 3-4 2021, the topic is actually Tolkien and Diversity, and the call for papers is here. I'm so excited to see what gets chosen!
As I wrote on Twitter:
Namárië