To kick off the January 2020 edition of #DrinkTeaReadBooks I have a truly delicious sencha to share with you from Nihondaira, Japan called Yabukita Nihondaira Asamushi (2019). It has a warming aroma ideal for snowy days, a really classic and delicate sencha flavour, and is overall a very good companion for reading and contemplation.
On top of all the books, I've been reading James Schuyler poetry this month, and wanted to share with you one of his poems, Buried at Springs which I really love the sound of. I've always particularly loved alliteration in English-language poetry, and Schuyler employs it subtly with great effect: hear it especially in the lines "a certain challenge in being humane to hornets" and "acid-yellow kind of goldenrod glowing or glowering."
And now, the books, as there are many, and I have so many thoughts about them all.
---
Gods of Jade and Shadow
A few Januaries ago I picked up Certain Dark Things by Silvia Moreno-Garcia and really rather liked its use (and subversions) of several vampire novel "tropes" — so it was very exciting to pick up my second Silvia Moreno-Garcia novel, the imaginative and thought-provoking Gods of Jade and Shadow, and discover that as an author and storyteller Moreno-Garcia is only improving! I really, really enjoyed Gods of Jade and Shadow. Steeped in myth and the roaring twenties in Mexico, the novel could be described as a romantic adventure, but it goes beyond even that paltry description. Characterization and setting are married beautifully into a road-trip-esque adventure of cosmic stakes. I relished the reading of it on a train journey westward (which felt wonderfully à propos). I love everything about it: its historical and geographic context, the emotional and family journeys, the relationships — and especially its ending. It ends on just my kind of bittersweet: ocean-flavoured, unfathomable and yet… limitless.
The Witches of New York
Afterwards, following several recommendations (including a very strong one by my friend Tatiana), I picked up Amy McKay's The Witches of New York. Though I wasn't sure what to expect, the writing was much more uplifting — and luscious — that I anticipated. And it managed to create three compelling main characters I really enjoyed reading about. I especially loved the book's matter-of-fact acknowledgement that abortion and witchcraft very often historically go hand-in-hand in the West. I like a book that doesn't skirt around uncomfortable issues and taboos. I also love the acknowledgement of sapphic love in the Victorian era — it definitely happened! Speaking of the setting, I don't actually know very much about Late Victorian New York City so it was very interesting to dive into that setting and I thoroughly enjoyed it.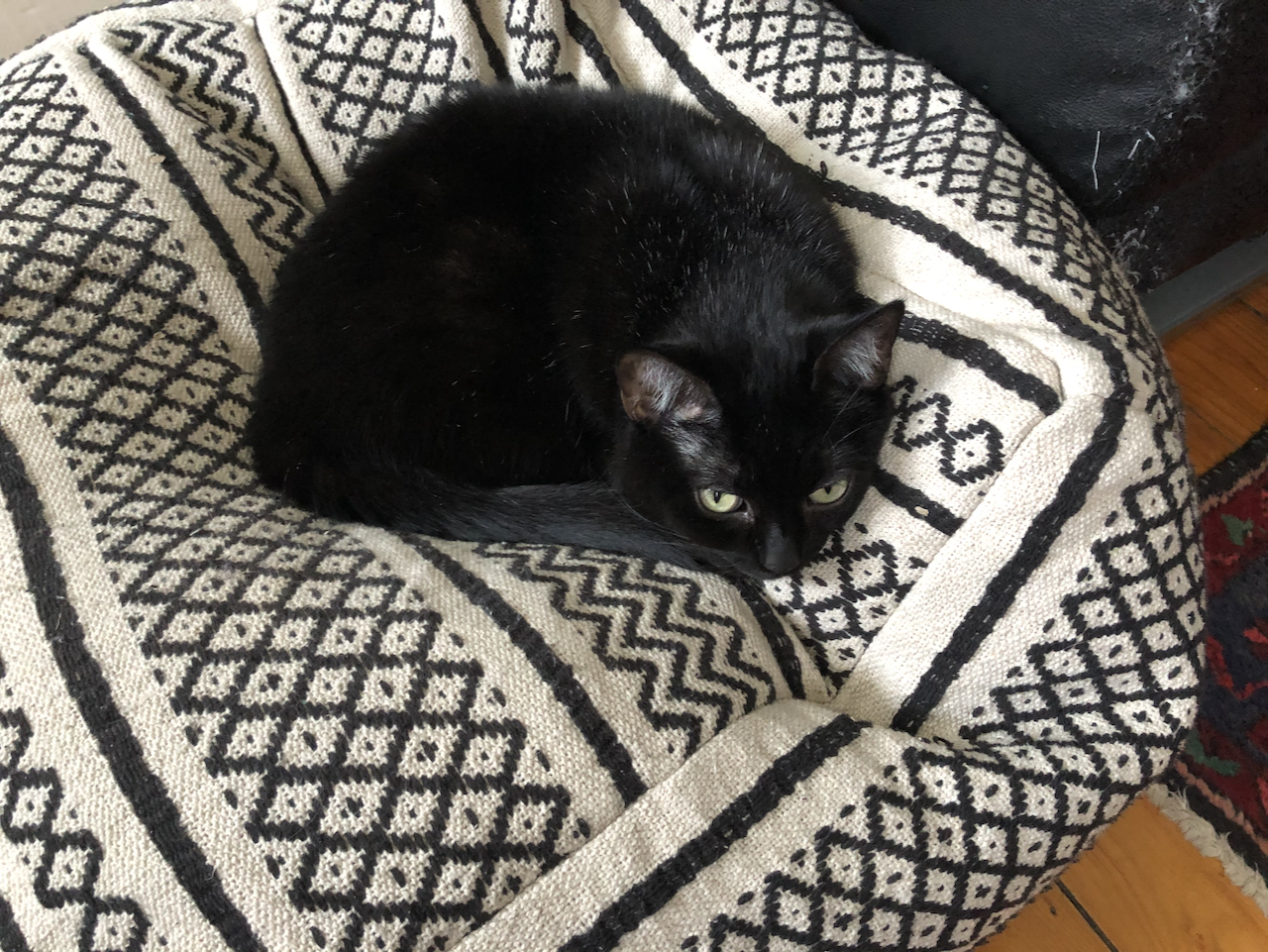 The Witcher Series (The Last Wish, Sword of Destiny and Blood of Elves)
Like many, many others, the Witcher Netflix series has spurred me to get off my ass and give the books a solid read. I played through the last two major videogame releases (Witcher 2 & 3) upon their release, and had always meant to eventually land on the books, so I'm glad I'm finally getting to them.
I got through the first three books of the Andrzej Sapkowski's The Witcher series: The Last Wish, Sword of Destiny and Blood of Elves in less than a week. I really rather like the format of The Last Wish and Sword of Destiny, which is a collection of short stories centred around Geralt and his various friends strewn about the northern continent. The books have me thinking a lot about translation and adaptation as well. Once remixed into a videogame, and then into a tv show, it does feel as if all these different reimaginings … are feeding into each other as so far as my own appreciation of the world and its characters? In particular, having played the videogames and watched the show, getting into the books now is nudging me to consider several characters in rather different lights. As an example, since reading the first three books, I am now rather less sympathetic to the videogame's take on a favourite character of mine, Triss Merigold (though I remain rather sympathetic to her portrayal in the books and the tv show so far). I can't wait to get through the rest of the series, and maybe when I do — and if there is any interest in it — I'll maybe devote more time to a more lengthy response to the series and some of the questions (and criticism) it raises to me.
And then.
Dune
I read Dune by Frank Herbert for the first time in early January. I can't remember the last time I read something and then shed a tear at the end not because the end of the book was sad but because I was genuinely sad to put the book down.
I can't believe it took me 29 years on this planet to read Dune! (I guess I get a pass for the first few years when I didn't yet know how to read, but still.)
I entered the universe of Dune without knowing anything about the movies except that the existing Lynch film adaptation is considered interesting but insufficient, and that a lot of people love this book. I don't know what I can say about Dune that hasn't been said much more eloquently before, but: what an incredible book. It's opaque and yet you can just dive headfirst into it, and keep going. It's not without its unproblematic elements, and it was arguably the origin of the "Dances with Wolves in Space" genre that gave us Cameron's Avatar, and there is so much to unpack and consider. Nonetheless, there are no truly straightforward allegories in this book, at least not to me. I strongly suspect rereading Dune will unveil even more layers and depths. I can't wait to reread it! Upon my first, I found the main cast of characters to be so fundamentally dislikable and yet that didn't deter me in the least because they all felt so very human to me despite the (arguably) alien worlds they inhabited. Fuck, what can I even add to the discussion about this book? That it's supremely imaginative and intriguing? That I'm still thinking about it near-daily weeks later? That in my mind I'm still turning over every issue, detail, and bit of analysis I can muster about it?
One thing I can note here is that I have been counselled by a few people to not read the sequels, as they found it seriously diminished the brilliance of the first book. I think I might follow that advice (for now). Though, as a long time Moebius fan, I am very excited to finally be able to watch Jodorowsky's Dune with the full context of having read the first novel. And, cautiously, I am also looking forwards to the upcoming Villeneuve movie.
La déesse des mouches à feu
I don't even know if Geneviève Pattersen's La déesse des mouches à feu has been translated or if there are plans for an English version but I don't care I'm including it on this month's list because the book gave me a lot to chew on. The book follows 14-year old Catherine from Chicoutimi-Nord as she discovers sex, music, boys, girls, drugs, and tries to survive the truly unbearable relationship between her mother and father. The writing is like exposing a raw nerve, and the subject matter is sometimes deliriously unbearable — in particular, instances of physical abuse, bullying, and suicide made me put down the book to just remember to breathe. But what truly got to me was the novel's voice — Catherine's 14 year old first person narration of the world around her is a fascinating (and réussi) exercise in writing a young person who doesn't understand her own emotions, motivations, and yet is drowning in them. And don't be fooled by the swearing and slang, the language is absurdly subtle and delicate, a master class in showing and not telling the act of a child setting herself aflame because she can, because she needs to, because there's nothing else. I understand why Pattersen's first roman won the Grand prix littéraire Archambault 2015 — it merits that, and more.
My Lesbian Experience with Loneliness
A manga! Finally, I was wondering when I'd be adding one of these to these lists. Nagata Kabi's autobiographical first volume of My Lesbian Experience with Loneliness describes her journey to self-understanding, self-compassion, and understanding of her own desires and needs. The book is as much about her own self-acceptance and the need for her to realise her own dreams (becoming a self-sufficient responsible adult & mangaka) as it is about her very first sexual experiences with the gentle sex workers she trusts to explore her sexuality with. I decided to pick up the manga after reading @Narf's absolutely effusive blog post about it, and about how the manga helped him contextualize his own struggles with mental health. Upon reading it myself, I concur that the writing and art is very insightful and revealing. I genuinely recommend that absolutely everyone I know read this at times funny, often heartbreaking, but ultimately very compassionate manga.
Uprooted
Ah! I have a bone to pick with Naomi Novik's lush and verdant Uprooted. But let's mention the bits that brought me joy first. I love the premise. The Wood is a wonderfully creepy and sinister antagonist — and yet beautiful, somehow, like those cordyceps fungi that take over ants and control their bodies and minds. I also loved protagonist Agnieszka unconscious stumbling into her "destiny" as she instinctually or accidentally keeps the plot moving forward. I found her close relationship with childhood best friend Kasia the most compelling relationship in the book. But I mentioned a bone and a bone I do have: the foundation of the novel is built on the Beauty and the Beast classic: "I am your captive and we are (accidentally?) falling in love" dynamic between a lower-class girl and an upper class beast, or Dragon, in this case. I found its execution unsatisfactory — though I can't quite tell if that was by design? I don't want to spoil the plot too much, but the love story is so central to the construction of the novel that it at times really bothered me. Even by the end of the book, where the reader rejoices for the story's happy ending mostly because the protagonist is happy, the Dragon has barely redeemed himself from being a cruel, disconnected, abusive jackass.
Perhaps I'm just a little fried on abusive 'romance'? I definitely won't go so far as to say Novik condones domestic violence but the book is certainly playing on tropes that romanticize it. (Unlike how the novel plainly takes a stand on a different kind of domestic abuse, child abuse, with the character Kasia when she finds freedom from her mother's abusive hold by the end of the book.) Agnieszka's romance with the Dragon is a hair's breadth away from the "I will fix him through the power of love" power fantasy or romantic trope (a topic I've written about before). The book went all out to convey the begrudging desire between Agnieszka and the Dragon in scenes that I think were supposed to be titilating but that made me feel the opposite.  I think I just don't enjoy romance, heterosexual or queer, that is constructed on violence. I find myself having a really hard time rooting for it, but apart from that admittedly distracting flaw, I do admit that I still found Novik's writing otherwise very compelling.
Sidenote in case you're interested, I made a twitter thread related to this book over on Twitter: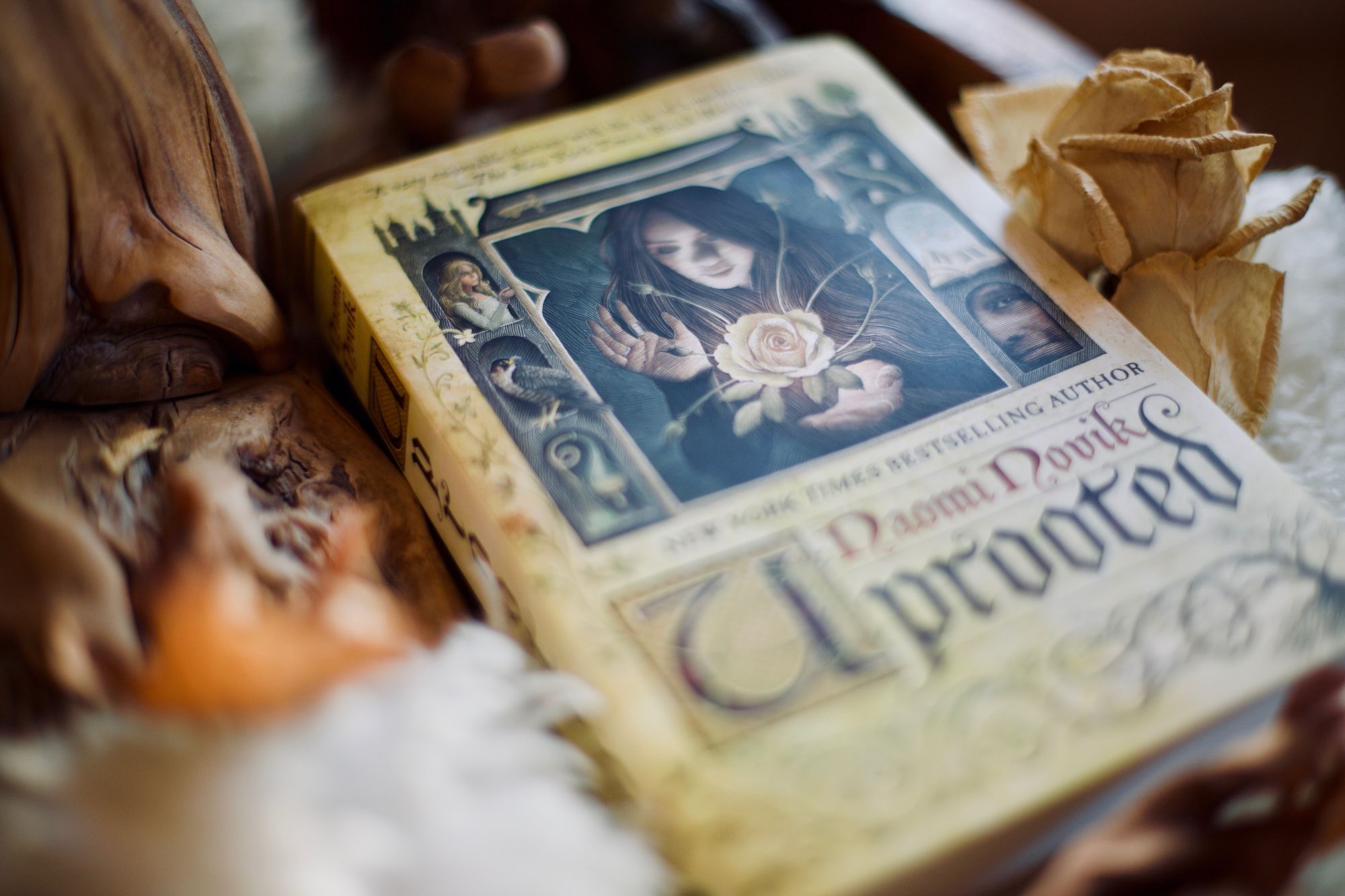 On that note, I wanted to add a brief shout-out to my friend Vee and Jess's newest project, the Book Rant Podcast! Launched last fall and releasing a new update every couple of weeks on Thursdays, Vee and Jess are bringing their decade-long, two-person book club to the internet, sharing with everyone their latest reads and the (usually positive) rants they inspire. Despite the podcast's title, the episodes aren't angry or rantful but instead are filled with a lot of laughter peppering the in-depth discussions about the books, writing, reading, and more.
Each reader brings their own book, read within the previous two weeks, to the episode. They don't read the same books — at least not yet — Vee tends to read speculative fiction, fantasy and literary nonfiction, whereas Jess is an avid reader of YA, most usually fantasy. (YA is a genre I want to become a little more familiar with, as I may or may not be writing a YA novel right now? Is this really happening?) Through explaining the books and their reactions and enjoyment, they often find common ground between the books that leads the discussion elsewhere. They also sometimes discuss their unique reading habits. Overall, the podcast is good at inciting me to read every day!
You can find them pretty much anywhere where podcasts are found (Buzzsprout, Apple Podcasts, etc.) as well as on Twitter and Instagram — the Instagram in particular is very pretty, and Vee's two adorable dogs sometimes appear in the posts/stories.
In this week's episode, The Naomi Novik Polish Pierogi Special, they're discussing Polish-inspired fantasy and talking about Naomi Novik latest novels (including Uprooted).
I've known both Jess and Vee since I was 14, and it's really cool to watch them take this podcast of the ground. Bonne continuation and happy reading to you both!
I have several very big projects starting this week and I am just not going to be able to maintain the same pace of reading 2-3 books a week as I have been. As I wrote last year, I'm not going to maintain the same blogging pace as I did in 2019 in order to focus on other forms of writing and so far it's been successful! I've mostly been focusing on poetry this past winter, with a rate of writing a poem a week, which is the most I've been able to sustain from a poetry writing practice in ages! And I'm slowly chipping away at various other fiction projects, and just trying to write all the time on my own stuff. Even if it's not on the big projects I'm supposed to be working on, I still feel like I'm making bits of progress. This is a good feeling.
I wish you all a February filled with a lot of constructive moments, good tea, and good reading.