A chronic health problem is a completely awful full time job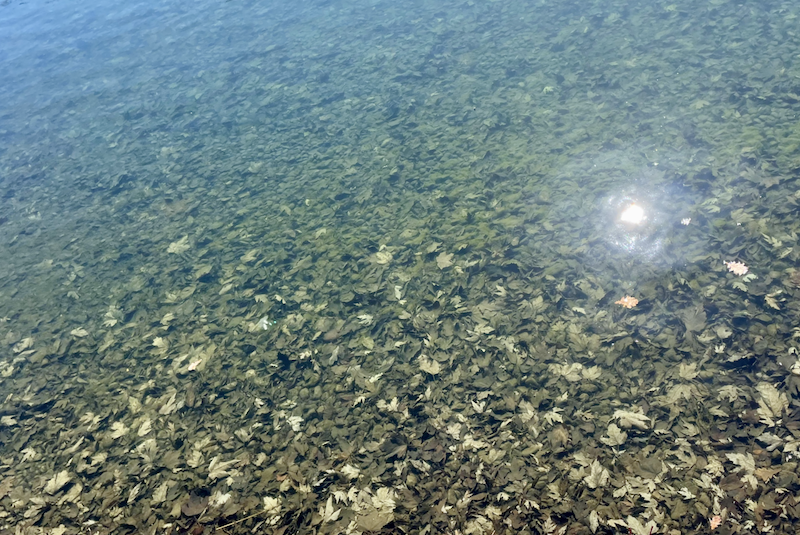 Since September, I've been in research-and-optimize mode, caused by a diagnosis of endometriosis that shines a light on more than 15 years of severe symptoms. According to the updated diagnostic care standards described by the French Haute Autorité de Santé*, it seems that I fit quite well into the "periods of life" described on page 113 (in the section "Expectations of women with endometriosis: What information to bring?") — the underlining is mine:
Announcement of the diagnosis: "To be recognized, to understand the disease, to understand why it took so long to make the diagnosis (reparations) and to consider the future";
The choice of treatment: "Understand the issues and treatment strategies, and be active in the choice of treatment";
The recurrence: "Be relieved, understand the possible strategies, consider alternatives and be accompanied";
Chronic disease: "Understanding the evolution of the disease and regaining control over your disease".
That's all very pretty, but wait a sec. I have virtually no support on this journey. No one explained to me how endometriosis works, its possible causes, its challenges, the treatment options (not in detail, anyway!), nor how the condition evolves over the long term. And reparations? HA!
No, since September, I have decidedly been the one in charge of supporting me through my diagnosis. The health system, in Quebec as elsewhere, is collapsing under the heavy weight of a pandemic that everyone (or almost) prefers to forget. My surgeon — and I've been waiting for over 5 months to hear about a surgery that keeps getting put off for "later" — when I managed to talk to him on the phone for a good 10 minutes last week , was shocked by my direct questions about my medications, about treatment options, by the questions my cardiologist was asking (because of course I'm the one who has to take on the role of intermediary — who else could rival all my great medical expertise?) It's implied, impossible to prove, but the tone always seems clear to me: any questioning is shocking! The fact that I asked my surgeon to stay on the phone for a few extra minutes to answer my questions? Mind-blowing! Luckily it's been a good ten years since medical chauvinism really managed to shock me. (Also, don't get me wrong, he's definitely one of the "good" doctors! He replies to my messages!)
My notebooks are multiplying. I note daily consumption of NSAIDs, my doses of my medication each day, my symptoms, the quality of my sleep, my pain levels, the notes before (sometimes during) and after my many appointments and calls. I'm often with new doctors or nurse practitioners, so my notes have become essential to ensure everyone has the relevant information. Unfortunately, it is still up to me to judge what is relevant. My case is not simple, my medical history even worse. Trying to explain everything causes my audience to brush aside what I say. Above all, I keep my language simple—I want to avoid being suspected of Googling my symptoms or my diagnosis! Disrupt patient-doctor dynamics at your own risk!
Plus, I am revisiting everything I've ever learned about pain management over the years, now that I have a specific diagnosis to consider. It's now clear that antidepressants (often prescribed for chronic pain) and physical exercise are not going to solve it. I even pulled out my old herbalism reference books. I called an acupuncturist. In my spare time, I try to understand the mechanisms of inflammation in the body, and how pain becomes chronic. Other than my reading, I have a strict regimen of ballet lessons, stretching, medication, walking, NSAIDs, diet, teas, herbal teas, baths as hot as my apartment's poor boiler can produce, sleep, all to keep the pain at tolerable levels. When something (really anything!) interrupts the routine, it's a bit like playing roulette. Will it be an uncomfortable or unbearable flare-up? Lasting for a few days or two weeks? It's fun in any case when you have a living space to keep in tolerable order, loved ones who need attention, clients at work to manage...
My chronic health problems are a full-time job and there are days when the emotional and psychological load of it all really gets to me. Yes, as I wrote in February, my pain levels are much more "manageable" than before. But keeping them that way is so damn time consuming. For each hour of activity or sedentary work, easily 2 hours of recovery are to be expected. The navel-gazing of it all gnaws at me, I have to actively and constantly reason away the guilt that I devote far too much attention to myself. There is an aspect of intellectual fatigue, too. I can read all the (absurdly badly-designed**) studies on endometriosis that I have access to, but I'm powerless. Utterly so.
Eight months after my diagnosis, I find myself faced with a type of exhaustion that I know pretty well, actually: the need to self-manage, down to the minute, without knowing when everything will collapse, without having access to appropriate (or even caring) medical support. My tools to confront this fatigue are unfortunately the same as its cause: patience, observation, optimization. Hopefully, the stability of an almost-routine of energy-collapse will eventually allow me to think about pushing a little against my limits. I only have to look at where I was in April 2021 to see that even though the exhaustion and stress are still there, big time, there have still been definite improvements to my quality of life. This is one of the big positives of a diagnosis: even when you don't have the support you deserve from a caring health care system, even when the mental burden is overwhelming, at least — at least! I have a heading!
---
* I couldn't find any similar standards for Québec so I went with another jurisdiction.
** This was actually the reason I sat down to write this, but the blog post became a big rant instead! Ooops. But I do want to revisit this, because the state of endometriosis research is frankly frightening.