Folks who have known me for a long time know that I'm an unrepentant lover of tea. I have 8 different tea pots at home taking up extremely valuable shelf real estate, several which I only use for certain kinds of teas.
Leif and I were wandering home after a wonderfully windy and rainy afternoon on the mountain when we decided to take a shortcut through some less-frequented streets, where we found the Cha Do Raku tea salon.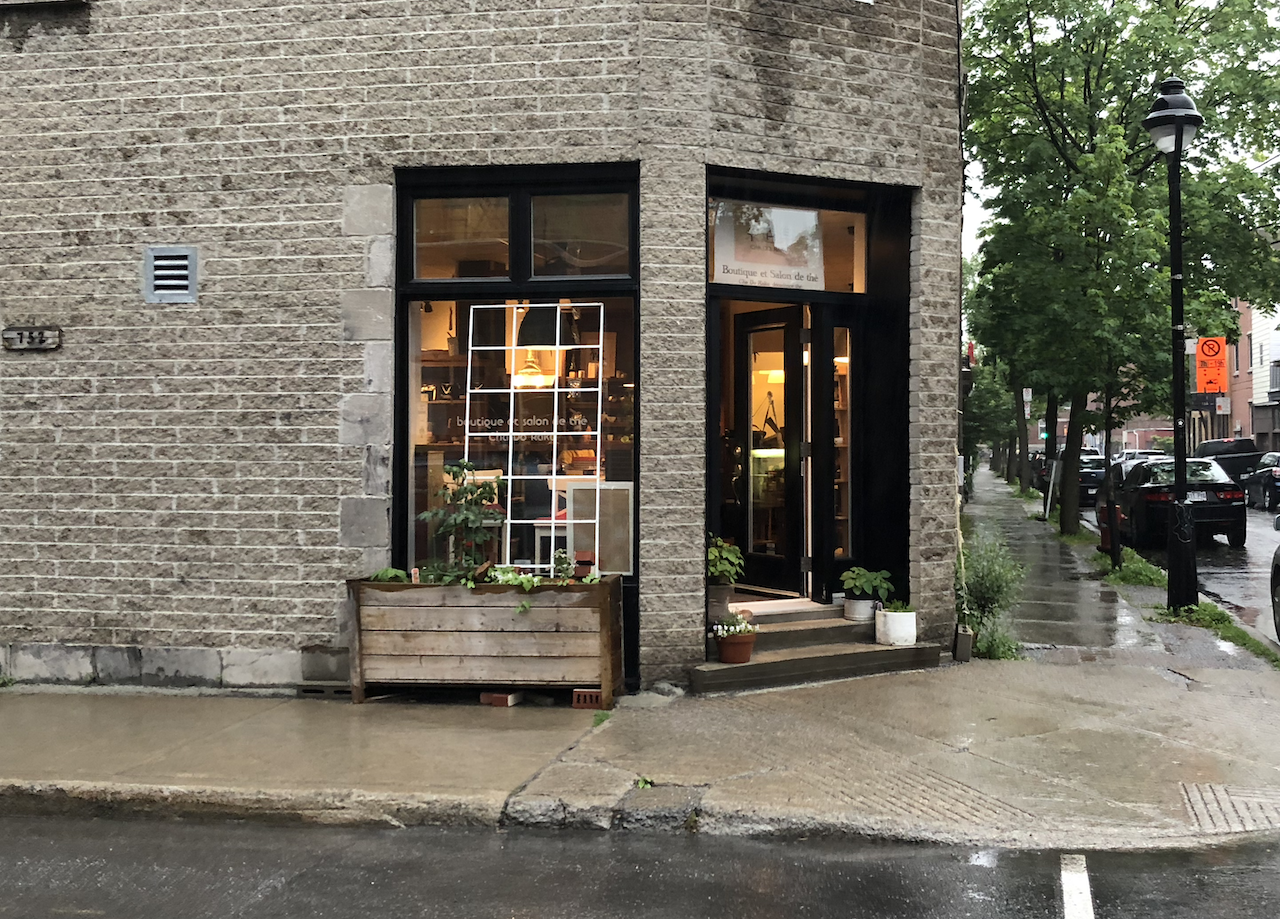 The door was wide open and we poked our head in. (I might have dragged Leif in, I was so excited!) We were immediately invited inside and asked to remove our shoes and don sandals. The atmosphere was really friendly right as we walked in — the owner was talking to a young neighbourhood kid who was showing off her handstands!
The entire salon consists of two rooms — the front room which contains the kitchen lined by a counter with seats, a few tables, and a counter by the window looking out. Every inch of wall is lined with tea, mugs, and teapots. In other words, heaven.
The back room is also very cozy, with several low tables and many cushions to sit on, but when we got in there was a large group already occupying it. So, we found a nice seat near a window in the front room, where we poured over the incredible menu.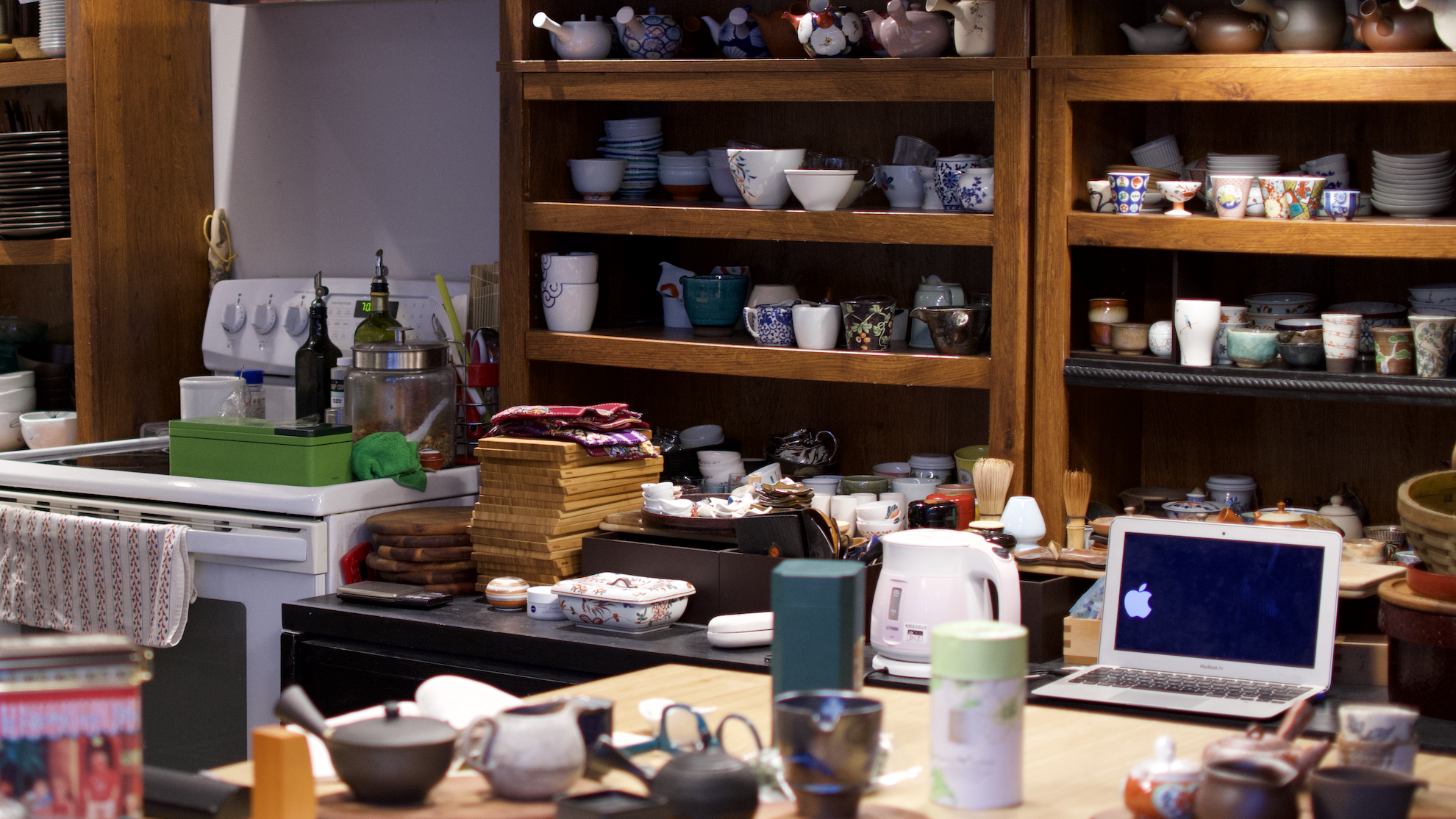 Leif and I shared a pot of white tea, I believe it was the Samaya variety. It was delicious. Leif also ordered a green tea and white chocolate ganache — it was heavenly. I had little cardamon buckwheat cookies and they were so good. I need to learn to bake with cardamon! It's such an awesome flavour.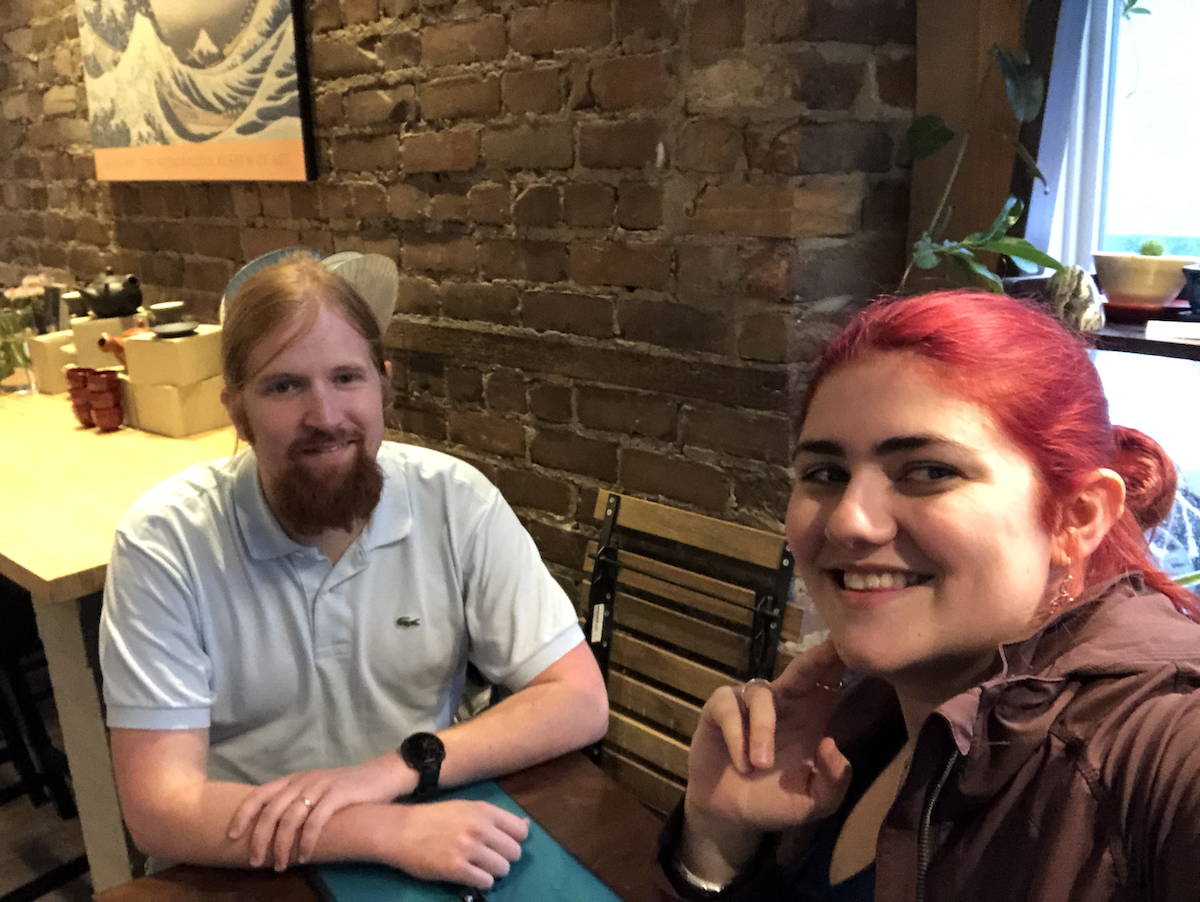 I spoke a little bit with the owner about her tea and her work. She's very enthusiastic about tea as well as extremely knowledgeable (from how the hardness of the water affects the tea to remembering when and where various varieties of teas were first created, etc.) She told me a little about their homemade recipe of genmaicha. I find genmaicha is a really good "working during the day" tea, so I bought a few grams to try it out. I also bought some sencha, which I'm really excited to try.
Ever since Marie Thé on Parc shuttered its doors, I've been really missing a tea shop that isn't David's Tea/Teavana/ExploitativeSugaryNonsenseInc. It's so hard to find tea places run by folks who are really excited by traditional tea. Salon de thé Cha Do Raku seems to prioritize teas from Japan and Taiwan — chiefly green tea, black teas, white teas, oolong, and a few herbal specialties from what I saw. (I spied a calendula tea I would love to try next time!)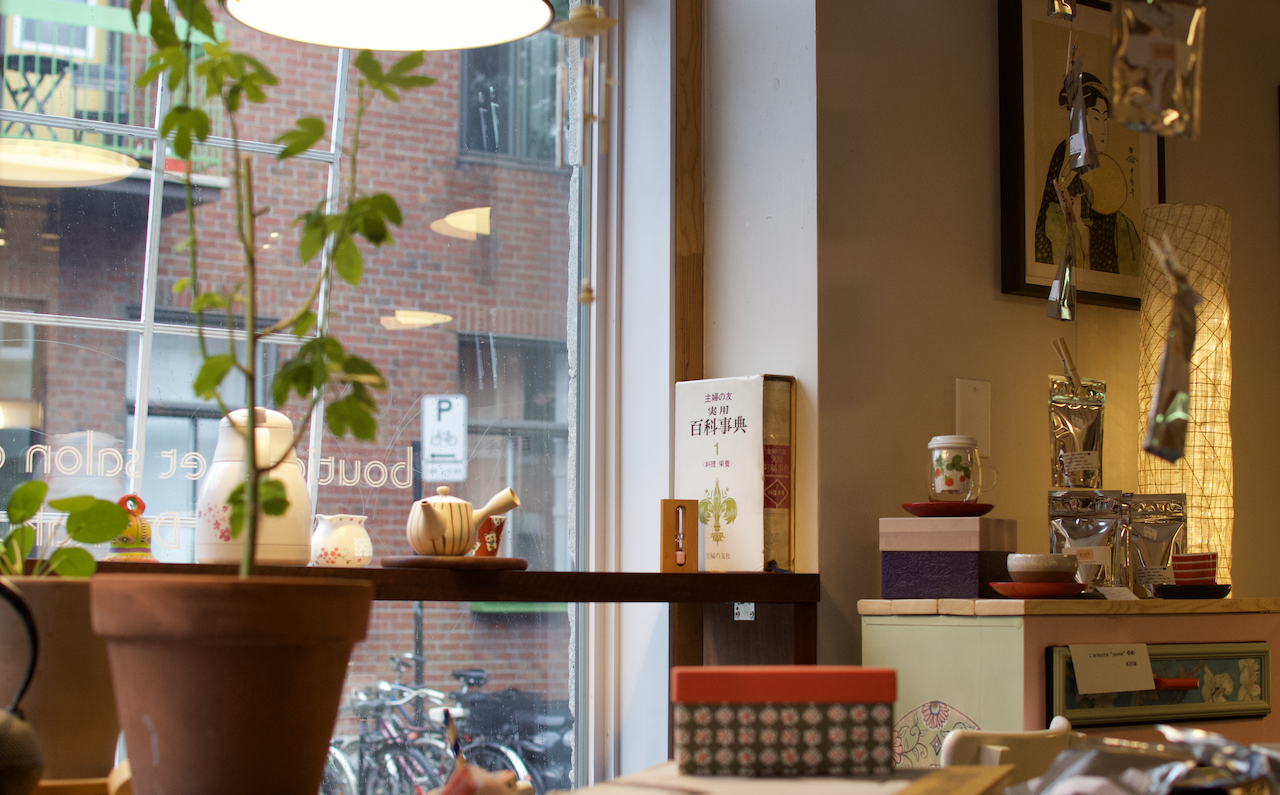 I don't think I've ever used my blog to chronicle a "review" of a shop or business, but I am so enthused about this little find so close to home. I have found a new favourite tea shop! A truly wonderful feeling. And the experience in the salon was so grounding that I was practically skipping in rain puddles on my way home.
So, if you're ever around the Plateau, I highly recommend you pay Salon de Thé Cha Do Raku a visit.