Brief round-up of interesting things for the 7th of June 2019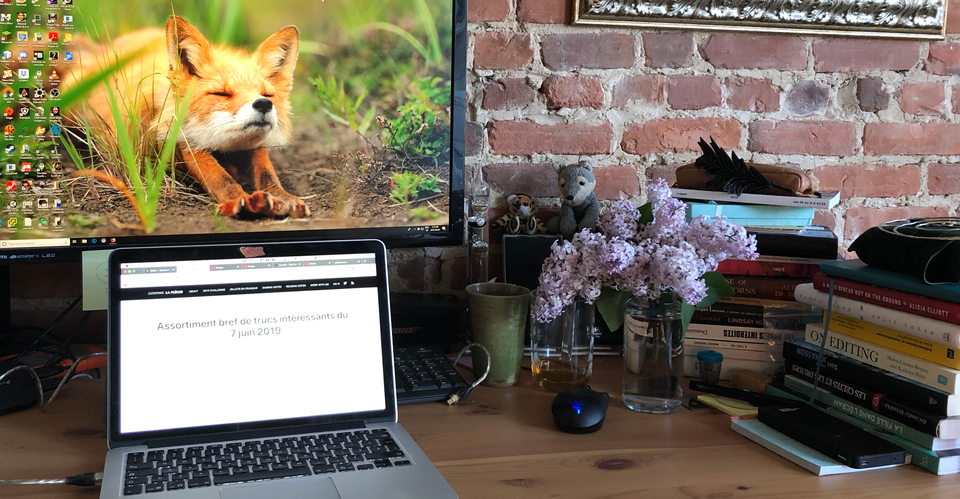 And we're back! I took the month of May to myself and took a break from the blog (with the exception of my little blog post about my finds at the Festival BD de Montréal). I was aiming to concentrate on a few different writing projects but in retrospect I needed a break from a lot of things. And now I'm back feeling fresh-eyed and ready!
→Lire ce billet de blogue en français.              
→Read previous round-ups.
Another small change to help me get through my 2019 blogging challenge without any further breaks: I'm going to shorten these blog posts (a bit) by limiting my responses or reactions per each item. For the moment, I'll continue assembling lists of "things" in both French and English even if translating can be a bit of a drag because it feels like I'm repeating myself.
Without further ado let's jump into the stuff I found important lately :
Blogs
Re: telling people to go to therapy by Kai Cheng Thom : The latest blog post from writer Kai Cheng Thom, who also has training in social work. She decries the kind of thinking that should surround any recommendation that someone get therapy. I really recommend this one to all!
Livres
All Day I Dream About Sirens by Domenica Martinello : the first collection of poetry from this Italian-Canadian writer, from the perspective of the Starbucks logo as she is redesigned through the years. The verses discuss marketing, feminism, sirens, Ulysses, James Joyce, mythology, and more... My only criticism is the lack of a good "bonjour/hi" joke, classic expression of all baristas in Montreal...
Articles
Podcasts & Videos
Other
I'm not including my usual biweekly round-up conclusion, but I do leave repeat readers with a little question: do you like the change in format?
Thanks for checking out my blog and see you next time!