A Short Review: Bloom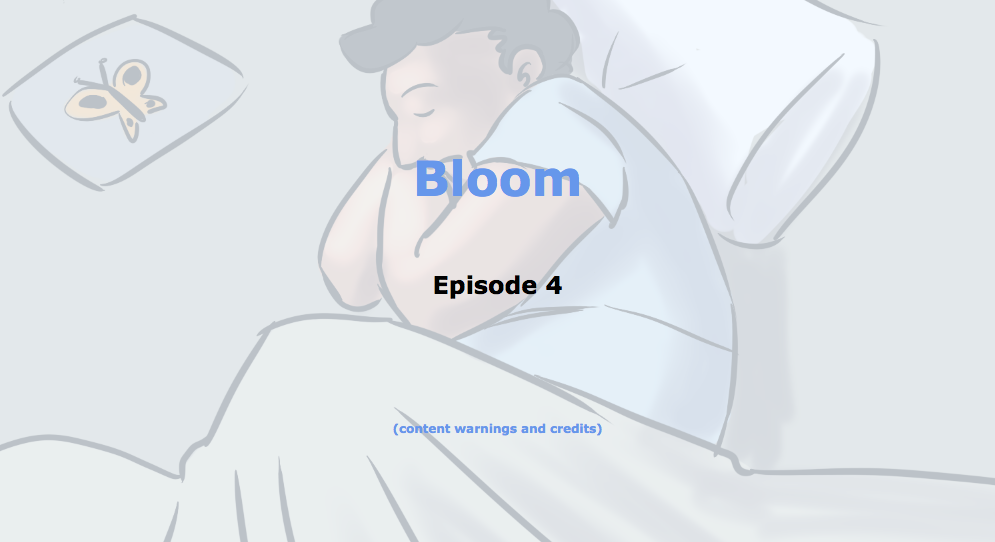 Spoilers, and perhaps rampant speculation, ahead. If you have not played Bloom I highly recommend you go play it right now first.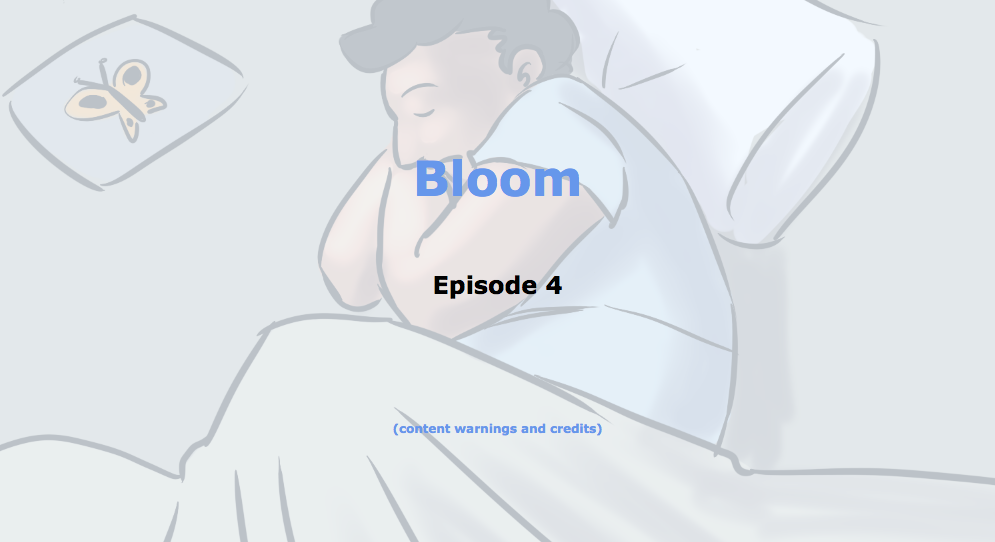 Bloom by Caelyn Sandel is a serial fiction about a trans woman named Cordelia who comes to terms with her identity. Featuring illustrations by Kiva Bay and soft melodies on the piano (a few written by Caelyn herself), Bloom is striking, not only as an example of how beautiful Twine games can be, but also because of the sheer quality of the writing. Writing for Twine (and interactive fiction in general) is as unique a writing methodology as writing for the stage or for national radio - and Bloom delivers one of the most beautiful experiences I've had with videogames writing.
Bloom is also technically superb. Betraying here my own admiration for aesthetically pleasing hypertext, it is often mesmerizing to watch Bloom's javascript deliver the lines (sometimes even taking them back for a moment).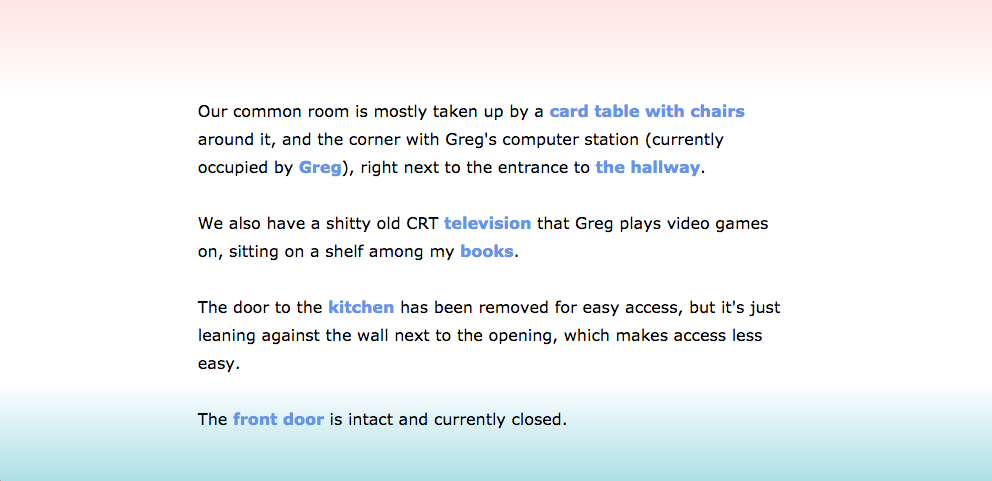 This apartment space becomes really familiar over the course of the prologue and first episodes. A large part of Bloom is played by investigating Cordelia's most intimate and personal spaces - her apartment, her work - though we also follow Cordy to meet her family and on the metro.
I have to admit that last sentence on the page featured on the screenshot above - "The front door is intact and currently closed." fills me with dread. The sentence is counterbalanced by the state of the kitchen door, but I look at that intact front door and still wonder what lies ahead.
Cordelia's story, as Caelyn Sandel explains, is a "realistic depiction of midlife gender transition" and is extremely moving even if often distressing. I can't wait for Episode 5.
To find out more about Bloom, Caelyn Sandel and her work:
---
This short review was originally posted to The Treehouse.