It's been a year since I (re)started ballet at 30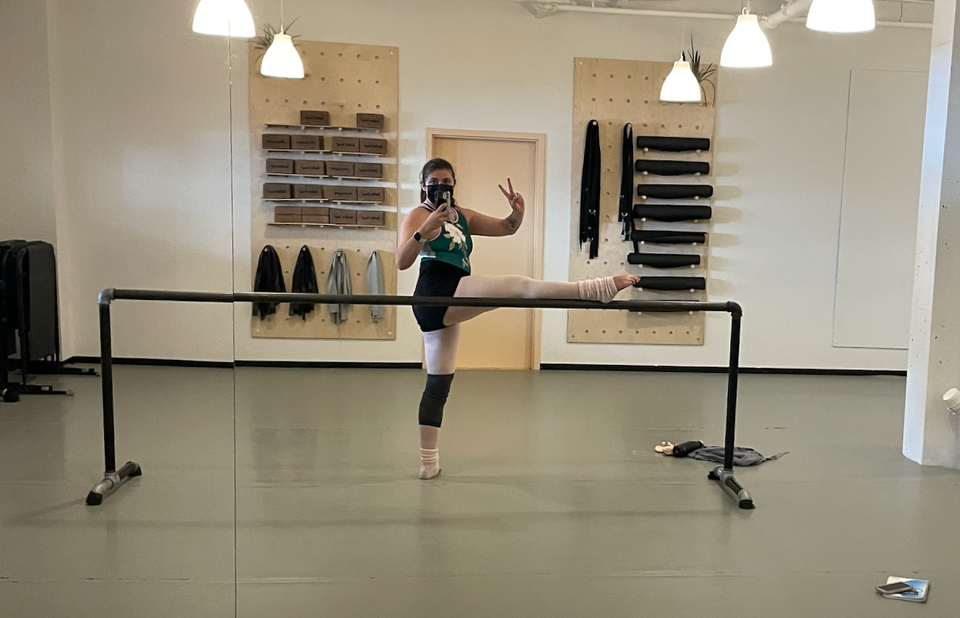 Today, August 3rd, marks one year since I restarted ballet. I should probably say "started," even, since the ballet I did as a wee child (I was a very cute mouse in Cinderella, thank you very much) and then which I picked up as a sport/hobby when I was 19-20 doesn't truly count. I came to the ballet studio once more at 30 with little more than a handful of bad habits embedded into muscle memory.
I called my Abuelita after my first ballet class. I told her about how I celebrated my first ballet class in over a decade with some good old vasovagal syncope (fainting). My grandmother thought this was hilarious ( 😭 ) though she did say, after a few more giggles, that she was really proud of me for going, and told me to try again.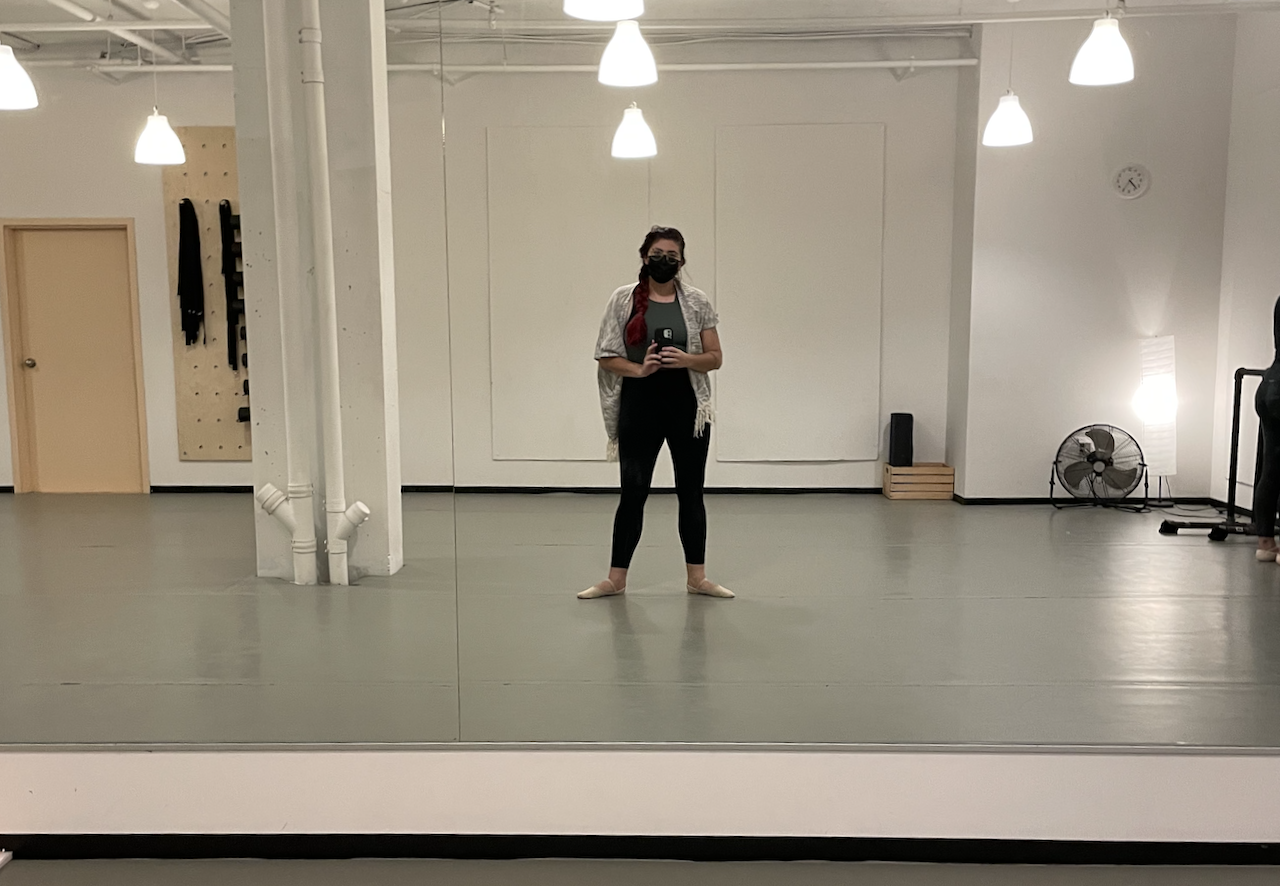 Funnily enough, I was last August in better shape than I had been in years, yet still I fainted. But, I did go again. I would probably have been too ashamed, once. I was looking through old journal entries over the past year and I am more fascinated by my mental progress than anything else. When I started ballet, I was literally afraid of breathing too hard in class, lest it show how out of shape I was. I was also afraid of showing up in tights, I was afraid of making mistakes, I was afraid of what I looked like when I let go of the barre, and most of all I was very afraid of fainting and once again interrupting the class.
A few things happened after I (re)started ballet on August 3, 2021. A month later, on September 3 exactly, I received a working diagnosis of endometriosis and was prescribed a relatively new pharmacotherapy that took into account my cardiac considerations. This changed everything. By October, I was starting to attempt multiple ballet classes a week. By November, I was averaging three classes a week, and the intense knee pain that had been omnipresent after an accident when I was about 14 years old vanished. Though I did faint one more time in November, I was able to get back up and finish the class after a very short pause. While I still have days when the pain sucks and I have to slow way, way down, for the first time since 2013 or 2014, I am having more good days than bad.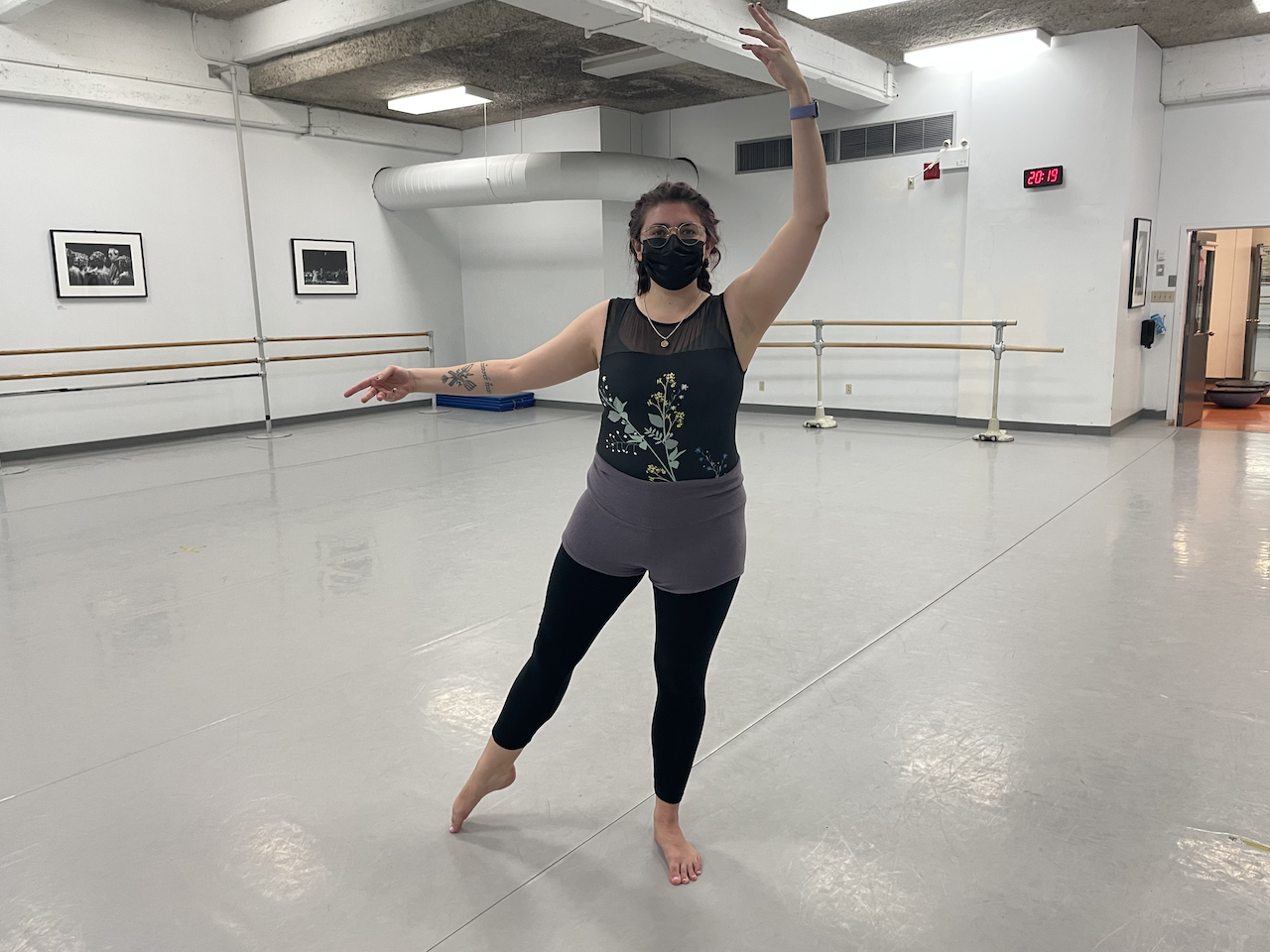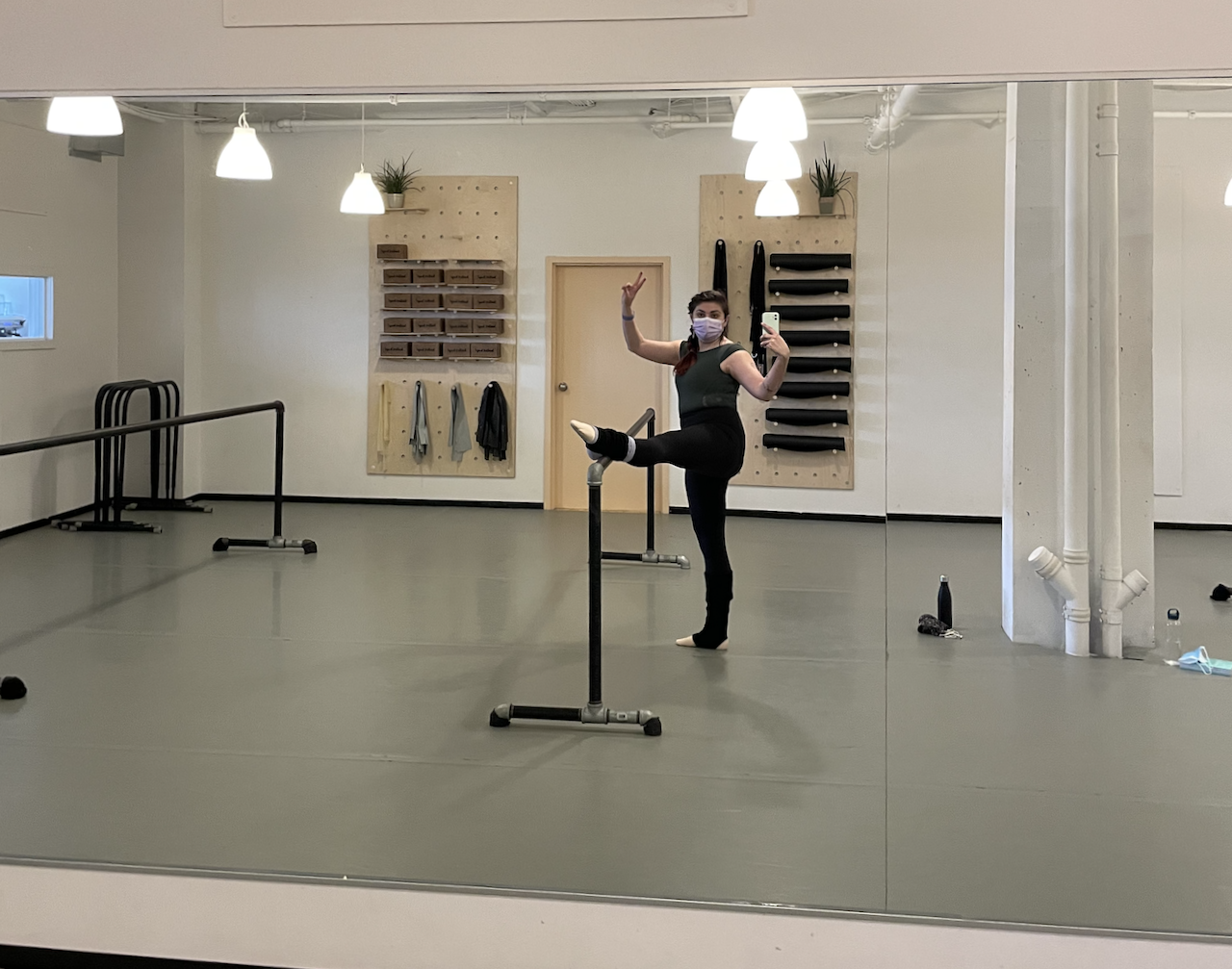 As I flip through the pages of all these ballet-focused journal entries, a mental transformation is totally apparent. Joy became palpable in my after-class notes. I really started inhabiting the mantra: "It's not that I have to go to the studio, it's actually a gift to be in the studio." Movement again became its own medicine. All the time I've poured into the studio allowed me to reclaim my relationship with one particular word: "athlete."*
But it wasn't until I started to work with a ballet coach one-on-one that I started feeling that I actually belonged in the studio. Because of a lockdown in my province, the group classes I usually attended were interrupted for a period of about five weeks. I was very afraid of losing my progress (as well as my most important mental health outlet after 18 months of very strict confinement and social isolation). After a bit of prodding, my partner convinced me to hire a private teacher. I wrote in my journal on the 6th of January of this year: « j'ai vraiment peur que j'ai pas assez de flexibilité ou de talent ou de force ou de connaissances pour avoir le droit à une classe privée, mais Leif m'encourage d'y aller. J'espère que c'est juste le syndrome de l'imposteur. » ("I'm really afraid I'm not flexible, talented, strong, or learned enough for a private class, but Leif is encouraging me to go. I hope I just have imposter syndrome.") I did go, and the experience has been invaluable.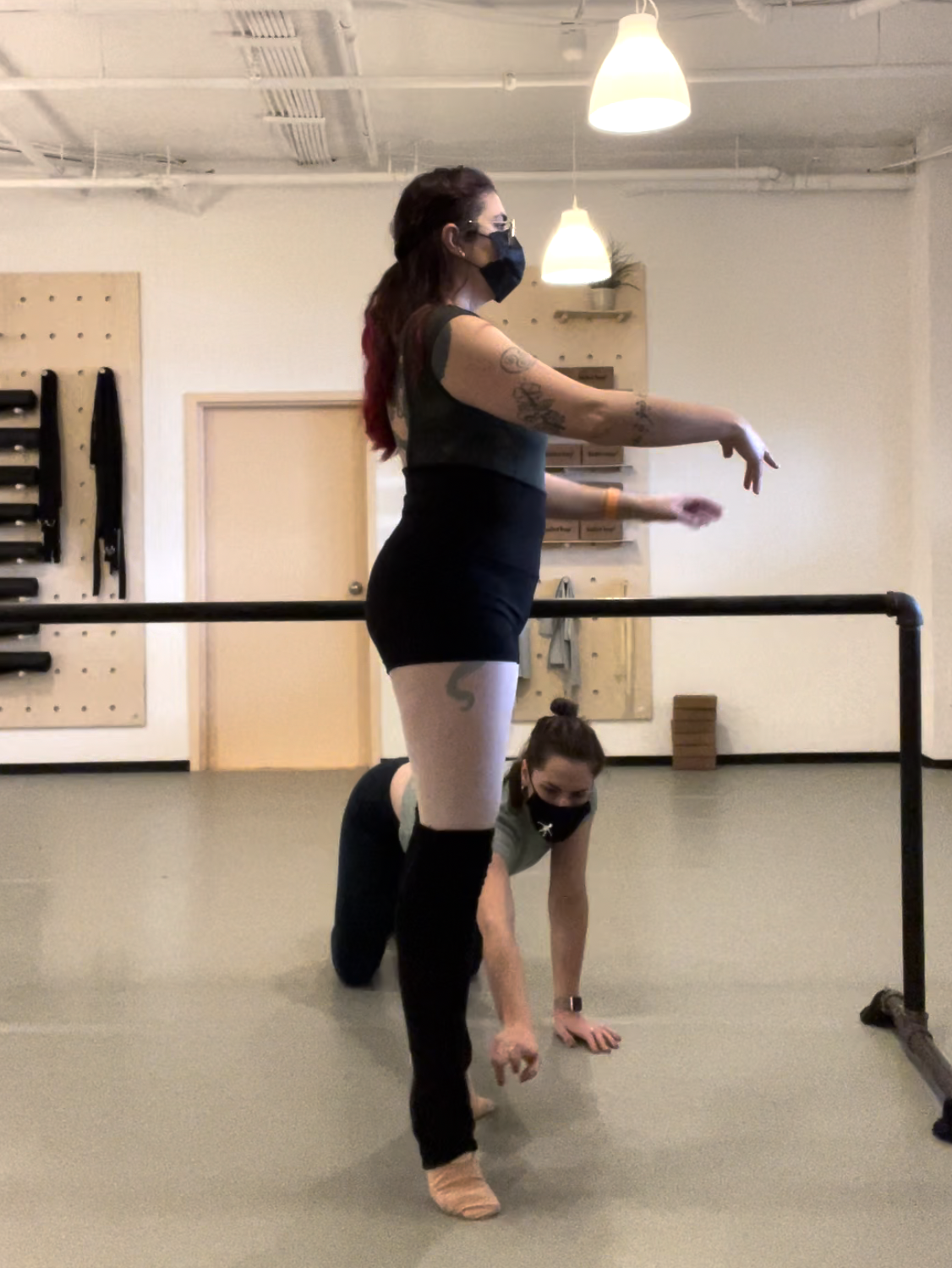 Going to ballet several times a week (with a few weeks off here and there because of hospital or family stuff) for an entire year has taught me so much about my own capabilities, resilience, and discipline (I have discipline?! *insert shocked Pikachu face*). I think for a very long time, I was subconsciously convinced that while I could adapt to some degree with the deck dealt to me, that there was little to no possibility of pushing my boundaries when it came to physical fitness because of how my chronic health issues would continuously set me back. The best example of how wrong I was? When it comes to the latter part of class, when we leave the barre, and move to the bigger jumps and floor-crossing movements. I absolutely dreaded centre work last fall, whether it was a slow adagio or small jumps or big jumps. The other day, I realized that my favourite part of class is actually at the very end, when we are practising grands jetés. That is WILD to me (and most especially to my right knee!)
I can't wait to see where the next year of ballet takes me. I'll keep you all posted!
---
* Amusingly, it was watching a short video on former professional figure skater Berlin Paige's Instagram page that made me realize that though I am very far from my teenage pre-professional-athlete self, I don't need to shy away from the word "athlete" (or even "disabled athlete" !) to describe myself. My commitment to this sport matters, even if I won't ever make it to a professional level. And it's a little nod of respect to my younger, competitive self who had life take a few fun turns.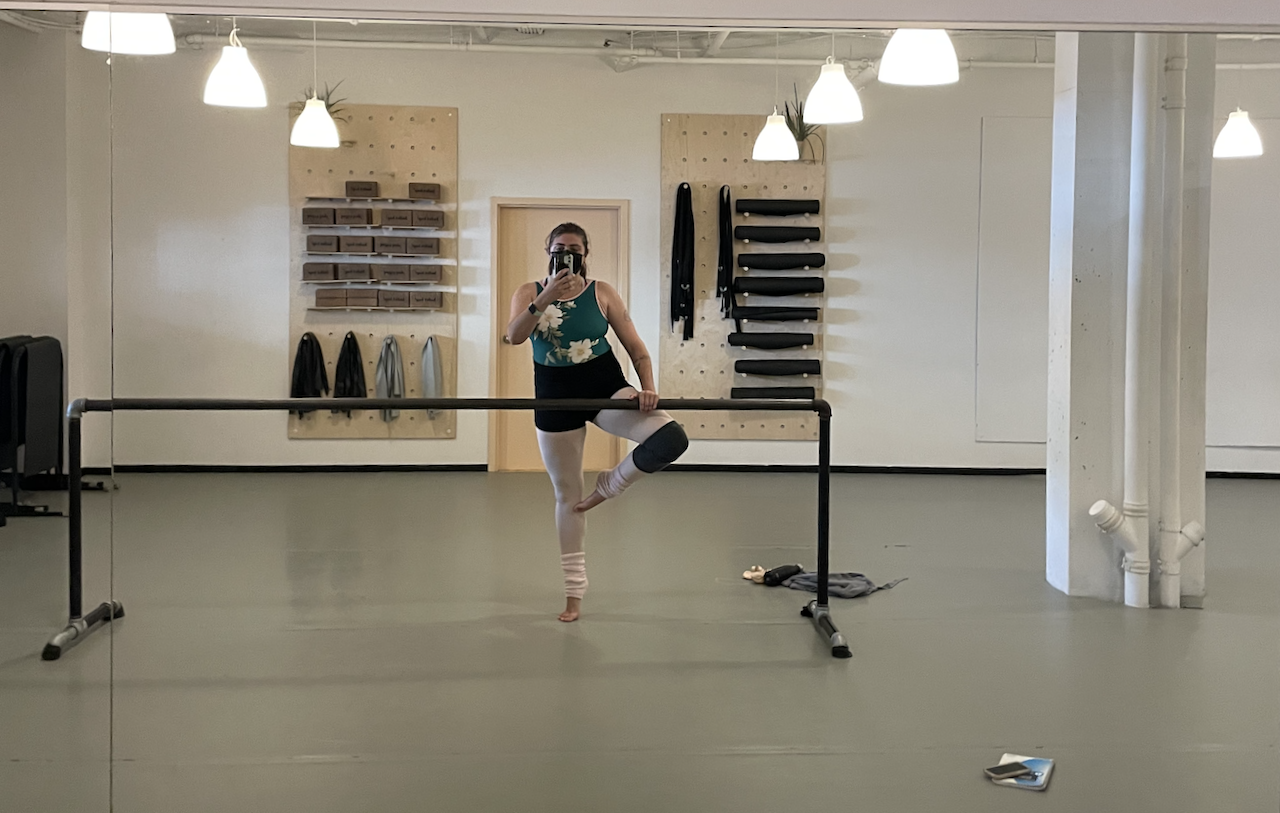 PS: Though the plan for now is to keep my ballet to my Instagram, I was lovingly (and only slightly forcefully 😂) persuaded to make a TikTok account by my younger sibling to chronicle my tea adventures. Check it out here!